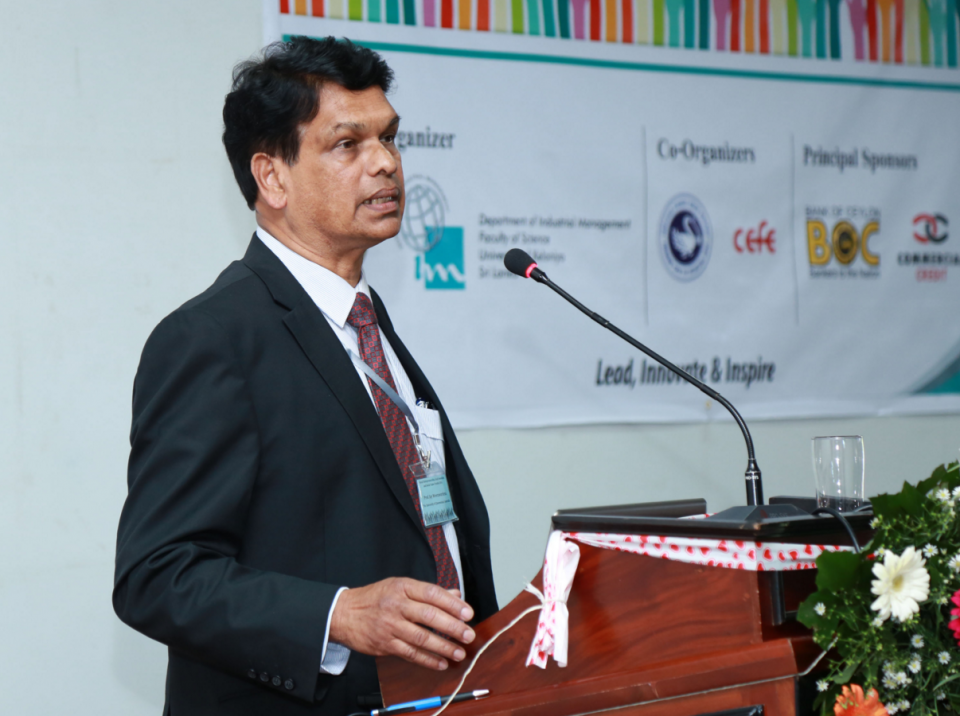 UQ Business School Associate Professor and marketing expert, Jay Weerawardena presented his thoughts on Social Entrepreneurship, Social Innovation, and Social Value Creation at a highly successful international workshop held in Sri Lanka.
Over ninety industry representatives attended the workshop, including social entrepreneurs, representatives from governmental and non-governmental organisations, corporates, and academics.
Alongside Associate Professor Weerawardena, UQ Business School PhD graduate, Dr Upamali Amarakoon was the chairperson of the organising committee.
The workshop in Sri Lanka was organised by the Department of Industrial Management, Faculty of Science, and University of Kelaniya together with Bandaranaike Centre for International Studies (BCIS) and the local affiliate of CEFE (Competency-based Economies through Formation of Enterprise).
It aimed to provide insights to the nature of social entrepreneurship in a global setting, how social enterprises operate and the lessons they can provide for the developing world. It also explored ways that social enterprises can deliver sustained social value, and how they can be ignited, built and nurtured.
Associate Professor Weerawardena told attendees that if social purpose organisations are to continue to serve their target communities amidst a competitive operating environment, they must build financially viable organisations.
"This will require them to move beyond philanthropic and grant funding to a mixture of funding sources supplemented with earned income. Adopting new business models will be a core strategy in these efforts," he said.
Associate Professor Weerawardena added that the workshop was a great success.
"Vibrant discussion was generated among participants on how frameworks of social entrepreneurship can be used to address social issues in both rural and urban sectors, and ways of igniting and nurturing social entrepreneurship to contribute to disadvantaged communities," he said.
Associate Professor Weerawardena has long standing relationships with social sector organisations in Australia, and has published numerous papers in this field.
Over recent years he has also presented work at international conferences in New York and Oxford, and has made notable contributions to the advancement of the field.