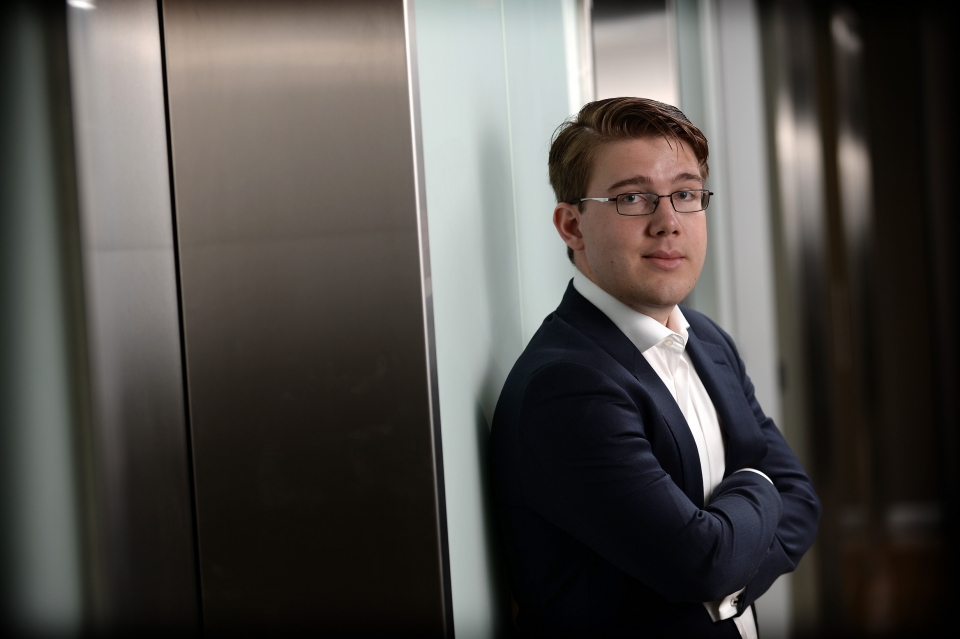 Young entrepreneur and University of Queensland Business School PhD student Andrew Barnes is reaching international audiences with his company GO1, thanks to start-up funding program Y Combinator.
The prestigious international start-up incubator has invested in more than 1000 companies, including Dropbox, Airbnb and Reddit.
Mr Barnes is the founder and CEO of GO1, a web design and development agency that employs more than 50 staff and provides learning and training software for businesses.
"We make it easy to train staff, from compliance to soft skills and professional development," he said.
Mr Barnes said he had rapidly expanded his company, using skills acquired during PhD studies and Y Combinator funding support to open offices in Australia, Vietnam, the United States, South Africa and the United Kingdom.
"My experience undertaking a PhD has taught me some invaluable life skills," he said.
"I've been fortunate enough to apply these skills with my own business as we've grown from a local Brisbane start-up to a Y Combinator alum, and now starting to scale internationally."
GO1provides online learning solutions to some of the biggest organisations in the world, including the University of Oxford, NAB, Acquia and Telstra, as well as large government organisations and not-for-profits.
​Mr Barnes completed his undergraduate degree in Economics at UQ in 2009, followed by a Bachelor of Business Management (Honours) in 2011.
He was awarded a Rhodes scholarship in 2013, enabling him to complete a Master of Science in Education (Learning and Technology) at The University of Oxford.
He is now completing a PhD in Business Management and serves on the boards of two Queensland not-for-profit organisations where he contributes in a strategy-development role.