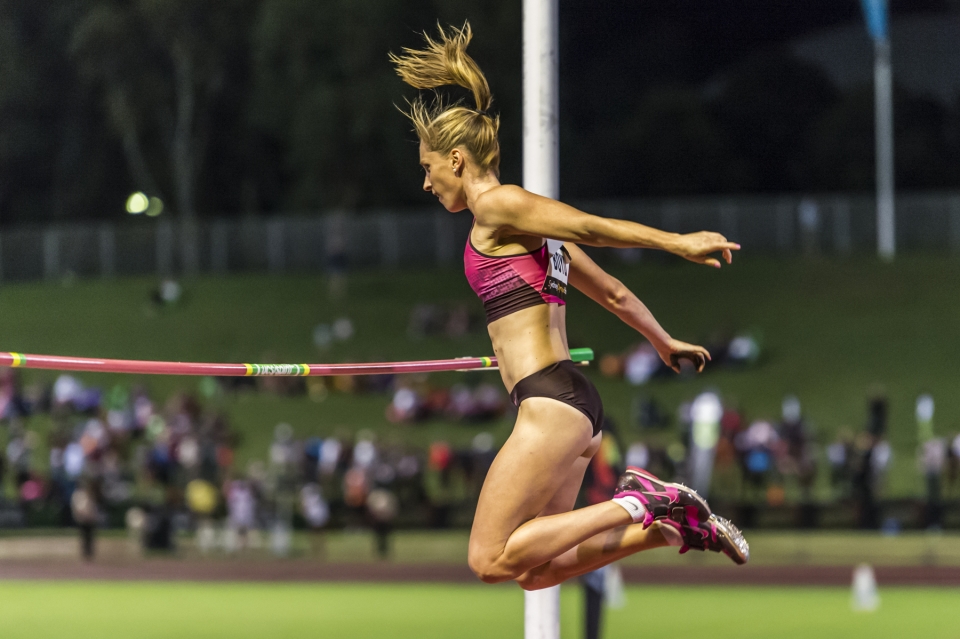 Since graduating from UQ Business School with a Bachelor of Business Management in 2004, champion pole-vaulter Alana Boyd has taken home the gold in two Commonwealth Games, placed in the top 16 in both the Beijing and London Olympics, and is now months away from competing in Rio.
Ms Boyd has always been passionate about sport and has held the lifelong goal of representing her country at the Olympic Games.
"It was not until early 2002 that my Dad said to my siblings and I 'how would you like to have a swing on a pole?' and my brother and I jumped at the chance," Ms Boyd said.
Both her parents have taken home Commonwealth gold – her father in 1982 and 1978 in the pole vault and her mother in sprint and relay events.
While undertaking a Bachelor of Business Management at the Business School, Ms Boyd was the recipient of a sporting scholarship that helped her juggle study, part-time work and intense pole-vaulting training.
"I was business-minded, I loved working with people and am very much a people person so that prompted me to pursue a HR major which I thoroughly enjoyed.
"Chasing your sporting goals and working towards gaining a degree is the perfect storm. It allows you to develop great time management skills and develops skills of dedication, focus and efficiency to apply to your sport, working career and life in general," she said.
Ms Boyd continues to work part-time in Human Resources throughout her successful pole vault career, and she now owns a construction company on the Sunshine Coast with her fiancé where she manages accounts and administration.
Despite the Rio Olympics looming in the horizon, the 31-year-old is already looking forward to future challenges.
"Post competing I will take a more active role in the business as it grows and I'm excited for that stage of my life whenever it comes along. For now, having work outside of my training is a great balance," she said.
UQ Business School Dean, Professor Andrew Griffiths wishes Alana the best of luck in her efforts at the Rio Olympic Games.
"It's always fantastic to see UQ Business School alumni succeeding in business as well as their other areas of interest, and to see them apply their business knowledge to all areas of life. On behalf of all at UQ Business School we wish Alana the best of luck in all of her future endeavours," he added.