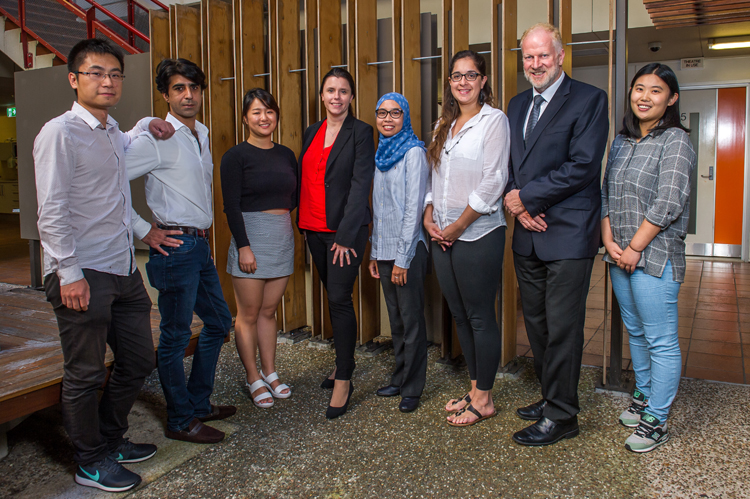 The UQ Business School Environmental Finance team has been presented with two prestigious best paper awards at recent international conferences.
Dr Martina Linnenluecke, Associate Professor Jac Birt, and Professor John Lyon from UQ Business School, together with co-author UNSW Professor Baljit Sidhu, won the Wiley-Blackwell/Accounting & Finance Association of Australian and New Zealand (AFAANZ) Peter Brownell Manuscript Award for 2015 at the recent AFAANZ conference.
The winning article entitled 'Planetary boundaries: implications for asset impairment' observes the declining state of the environment creates significant risk factors for asset impairment.
This article is one of the first to discuss the implications of changes in planetary boundary conditions for asset impairment and recognising an impairment event and sets out an agenda for future research.
Business School academic Dr Martina Linnenluecke said four out of nine essential planetary boundaries, or ecological limits, have been breached due to human activities.
"Risks result not only from environmental challenges and resulting resource constraints such as limits to fossil fuel extraction and carbon constraints, but also changing technology landscapes and social expectations," she said.
In addition, UQ Business School researchers Dr Elizabeth Zhu and Professor Tom Smith, together with ANU Dr Jennifer Gippel, won the Abacus Best Paper Award for their article entitled 'Endogeneity in accounting and finance research: Natural experiments as a state-of-the-art solution'.
The article provides a discussion of endogeneity as it relates to finance and accounting research and provides a unifying framework to show how all current econometric endogeneity solutions are related.
Both articles are available to download:  http://onlinelibrary.wiley.com.ezproxy.library.uq.edu.au/doi/10.1111/abac.12048/full and http://onlinelibrary.wiley.com/doi/10.1111/acfi.12173/abstract.