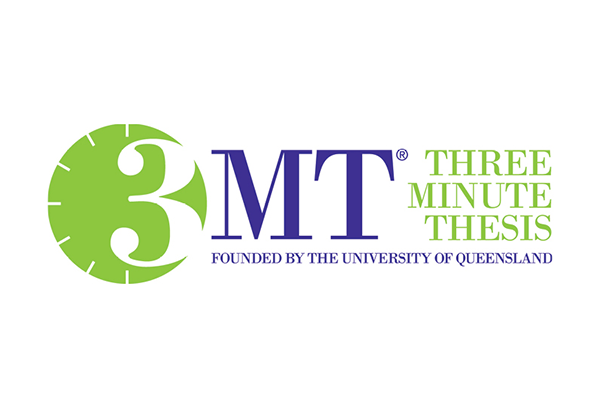 The UQ Business School Three Minute Thesis (3MT) Competition was held last month with PhD student Deborah Roberts being named the winner for the School round of the university wide competition.
Deborah said she found the 3MT a great opportunity to think differently and enjoyed the challenge of compressing a conceptual model and complete thesis into just three minutes.
"My research focus is explaining and predicting consumer channel choice preference, something which seems simple in principle but is surprisingly complex in practice. I'm currently researching grocery shopping to support the design of more efficient and innovative ways to grocery shop. I think the audience was surprised at the extent to which current grocery stores don't meet contemporary lifestyle needs and aren't designed to deliver a great consumer experience. I was honoured to be named as the UQ Business School 3MT Champion for 2016 as the other competitors delivered excellent talks," she said. 
3MT celebrates the exciting research conducted by PhD students. It cultivates students' academic, presentation, and research communication skills and supports their capacity to effectively explain their research in three minutes in a non-specialist language.
Nine PhD students studying in the disciplines of management, tourism, and marketing competed in the first round of the competition.
Tourism PhD student Chelsea Gill, the People's Choice Award winner, said it was rewarding to know that her research resonated with the audience.
"I am passionate about my work on the restorative benefits of retreats because it is so important for workers, especially religious workers, to be supported so they can be effective in their service roles to the wider community. Retreats would help anyone who works hard!" she said.
All School heat participants presented at the Business, Economics and Law (BEL) Faculty Heat on Friday, 12th August.
There was a three-way tie in the People's Choice ballot in the BEL heat, with Chelsea Gill being awarded Runner-Up and People's Choice, and Tourism Cluster PhD student Nazila Babakhani also being awarded People's Choice.
Chelsea Gill will also be representing the BEL faculty at the 3MT Wildcard competition on Thursday, 1 September 2016.