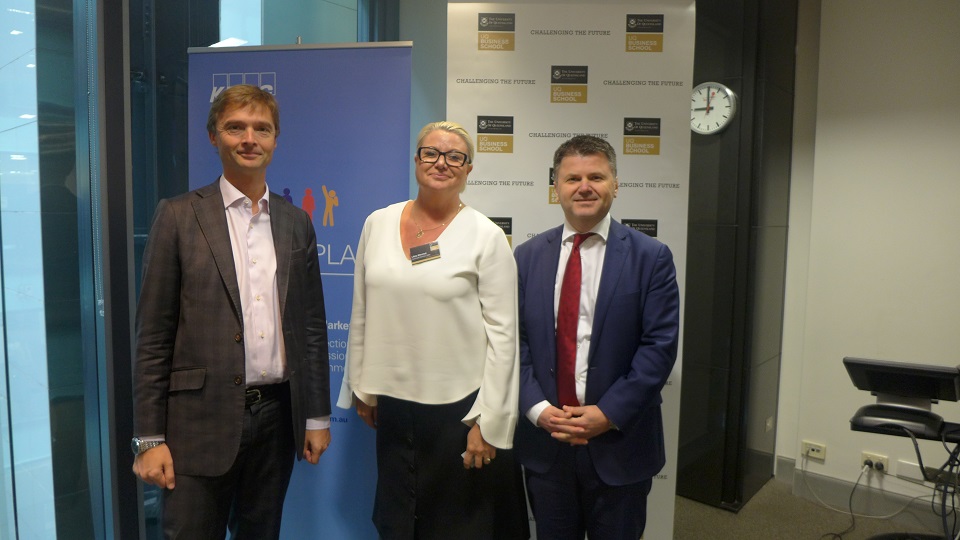 On Friday, 29 July approximately 40 UQ Business School Melbourne based alumni, their colleagues, and Business School academics joined together at KPMG in Collins Street for a business breakfast on the topic of 'Innovation in the Down Turn'.
Business School academic and strategy expert Associate Professor John Steen and KPMG Innovate Director Associate Professor Bill Petreski discussed the importance of innovation within an organisation, and how it has been advantageous during Australia's economic downturn.
With the aim to reconnect with Melbourne based alumni while providing a thought provoking seminar on Innovation in the Down Turn, the event showcased the research undertaken at the Business School and gave industry an insight as to how they can potentially partner with the School.
Overall the event was a huge success, as it provided our valued alumni with an excellent opportunity to discover how organisations can benefit from innovation, while networking with fellow UQ alumni and industry guests.
Thank you to all who attended.