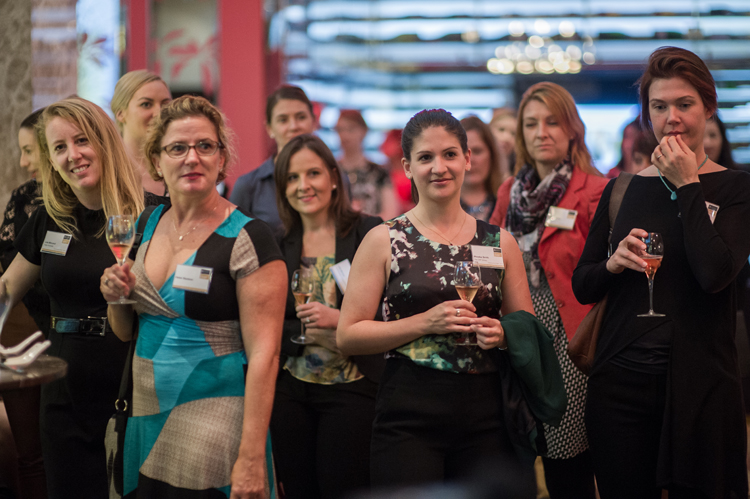 On Thursday, 15 September over 80 of UQ Business School's valued female alumni, MBA students, their guests, and Business School academics joined together at the Emporium Hotel for an evening of networking and champagne tasting.
The event showcased a range of fine champagnes, carefully selected by Leigh Woodrow, Sommeilier from Negociants Australia, and aimed to reconnect alumni, MBA, and executive women cohorts.
MBA alumna and Founder of Fearless Female Traders, Bryanna McDermott, presented as the guest speaker for the night. Bryanna spoke to guests about how Fearless Female Traders aims to educate women in everything from investing, budgets through to getting rid of nasty credit card debt, and why it's important for women to take more control of their finances and find 'financial freedom'.
Overall the event was a great success, as it provided our female MBA students, alumni, and guests an excellent opportunity to connect with the School in a social setting.
Thank you to all who attended. To view the photos, please click here.