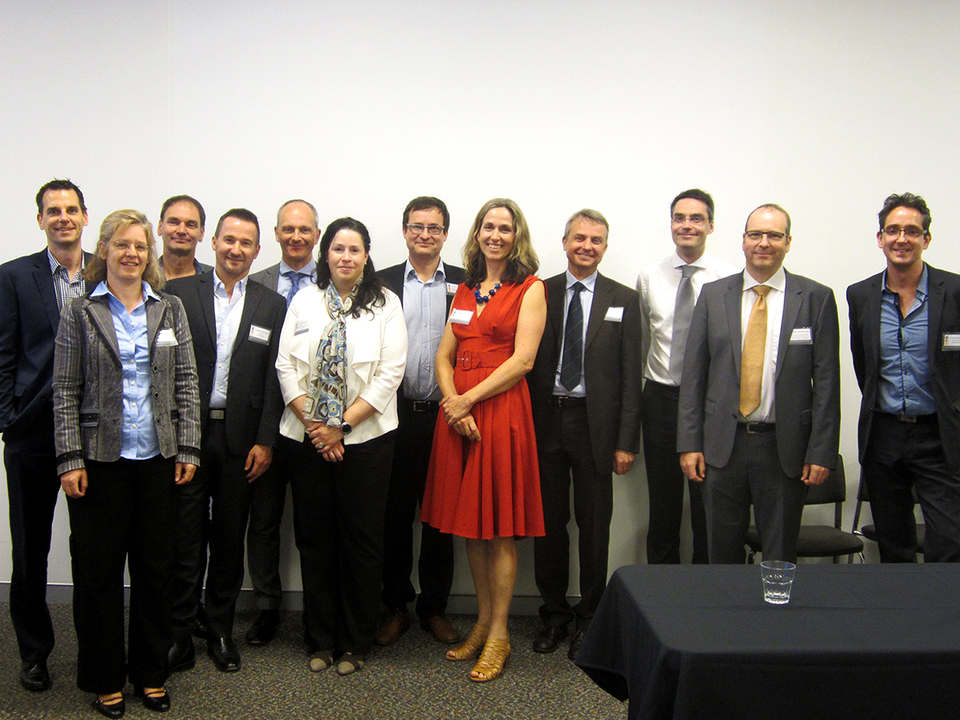 German Science and Innovation Day was held at The University of Queensland in October as part of the 2016 German Week. Organised by the German Honorary Consulate in Brisbane, this event celebrated the relationship between Queensland and German universities and provided valuable insight into successful collaborative research projects in Science and Technology.
The event showcased successful research projects and the speakers shared their experiences of collaborative working partnerships between Queensland and German universities. The roundtable panel discussion outlined numerous funding schemes with the intention of supporting greater engagement between Queensland and Germany.
UQ Business School Associate Professor in Information Systems Dr Sabine Matook said that the focus of collaborative research and closer engagement between Queensland and German universities is critical for mutual learning and knowledge sharing.
"Research partnerships with Germany are important to Queensland universities because Germany is a leader in innovation," she said.
Dr Matook presented a collaborative research project with the Technische Universität Dresden. This project explored how companies are able to ensure (both formally and informally) that their supply partners do not let them down.
"To achieve this, written contracts are imperative and a strong, social two-way relationship based on communication between the company and the supply partner will help secure the relationship," she said.