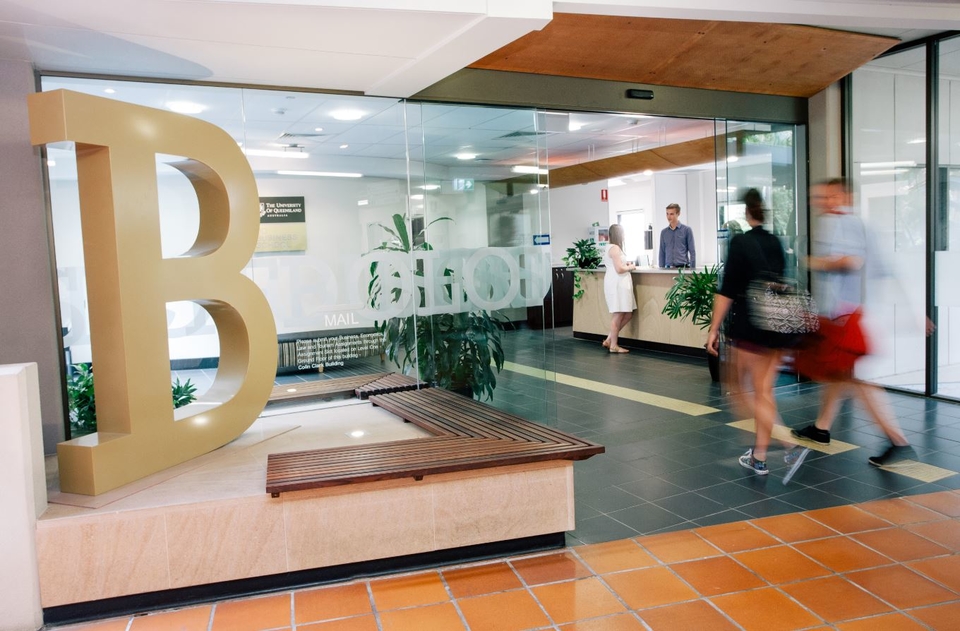 The University of Queensland Business School is celebrating a record five years as the leading MBA provider in Australia and the Asia-Pacific in The Economist ranking.
The Economist today named the school's Master of Business Administration as the number one MBA outside Europe and North America for the fifth year running.
Internationally, it has raised its rank by six places to become one of the top 10 MBA programs in the world.
UQ Business School Dean Associate Professor Len Coote said The Economist ranking was one of the most influential and authoritative rankings worldwide, and took account of feedback from current students and recent graduates and the outcomes they achieved.
"The announcement confirms the results from the latest AFR-BOSS survey, Australia's only independent MBA ranking, which, since 2013, has identified the UQ Business School MBA as the best in the country," he said.
"The UQ Business School has built an international reputation for excellence in business education and established itself as a leader in the Asia-Pacific region.
"The School competes with the best in the world.  For our students, this creates opportunities for career advancement and personal growth other schools in our region simply cannot offer."
Acting Vice-Chancellor Professor Joanne Wright said UQ had established its position as part of a global elite of MBA providers.
"As this latest ranking confirms, we can compete with the best in the world and offer a genuine alternative to the major US institutions," she said.
"This is consistent with our placings in a range of prestigious international rankings this year, with UQ placing 55th globally and second in Australia in the Academic Ranking of World Universities, and 43rd globally and third in Australia in the Performance Ranking of Scientific Papers for World Universities."
MBA Program Director Dr Sarah Kelly said becoming a business leader was not just about learning management theory, but also about developing the wisdom to apply that knowledge to resolve problems, inspire and motivate others, and bring about systemic change.
"Our MBA balances academic rigour with practical experience," she said.
"Students have opportunities to work alongside CEOs to resolve real business issues. They collaborate with other leading business schools to help companies enter international markets, work on community projects and  gain insight into emerging economies through immersion tours."
The program has also been awarded the maximum five-star rating by Australia's most influential rating body, the Graduate Management Association of Australia, for 11 consecutive years.
To find out more about UQ Business School's MBA program, including flexible study options, immersive learning opportunities, exclusive international partnerships and extensive career support, register for the MBA Information Evening on 19 October.