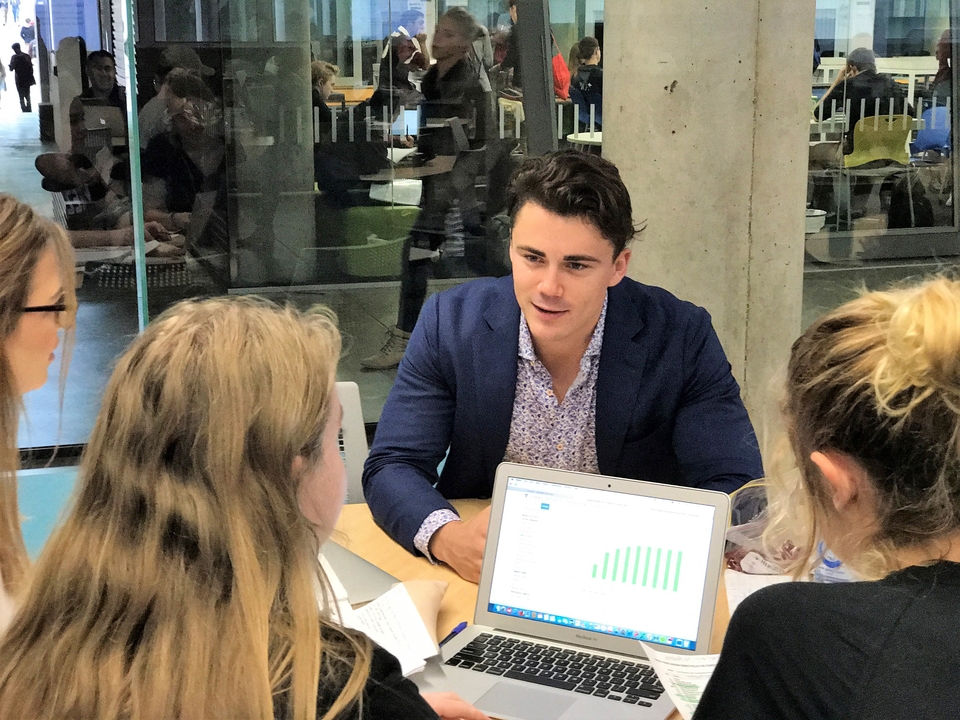 UQ Business School student, Jordan McMullen, has beaten stiff competition to land a highly coveted role at global tech-giant Google. Jordan, who is graduating from UQ Business School this semester with a Bachelor of Business Management (Marketing) endured a six-month interview and assessment process to finally be offered a position of Associate Account Strategist for Google in their Australian headquarters in Sydney, beginning later this year.
Jordan has credited his success in securing the position at the tech-giant to his hands-on experience in MGTS3301 Business Policy and Strategy, a course he now tutors in. The course, recently redesigned by Associate Professor April Wright (Management Educator of the Year, 2011) and currently run by UQ Business School academics Dr Geoff Greenfield and Mr Ross Strong, allows students to implement learnings into real-life simulators.
"The course is widely credited by students as a highlight in their degree program owing to its focus on core strategy concepts, well-chosen case organisations and opportunities to use Harvard Business School's renowned simulators as a model for their future careers", said course coordinator, Dr Geoff Greenfield.
Mr McMullen believes the course binds theoretical learnings from other courses in the Business Management degree, and allows students to apply them in a practical manner under innovative teaching practices.
"I chose this as a capstone course for a reason. Business Policy and Strategy intertwined theory from a range of courses during my degree and enabled me to apply them into a practical setting. It has definitely helped in my understanding of strategic business management and preparing me for highly dynamic, challenging and creative work that is ahead of me", he said.
The MGTS3301 course is offered as part of the Bachelor of Business Management program and is open to students in their final year of study.