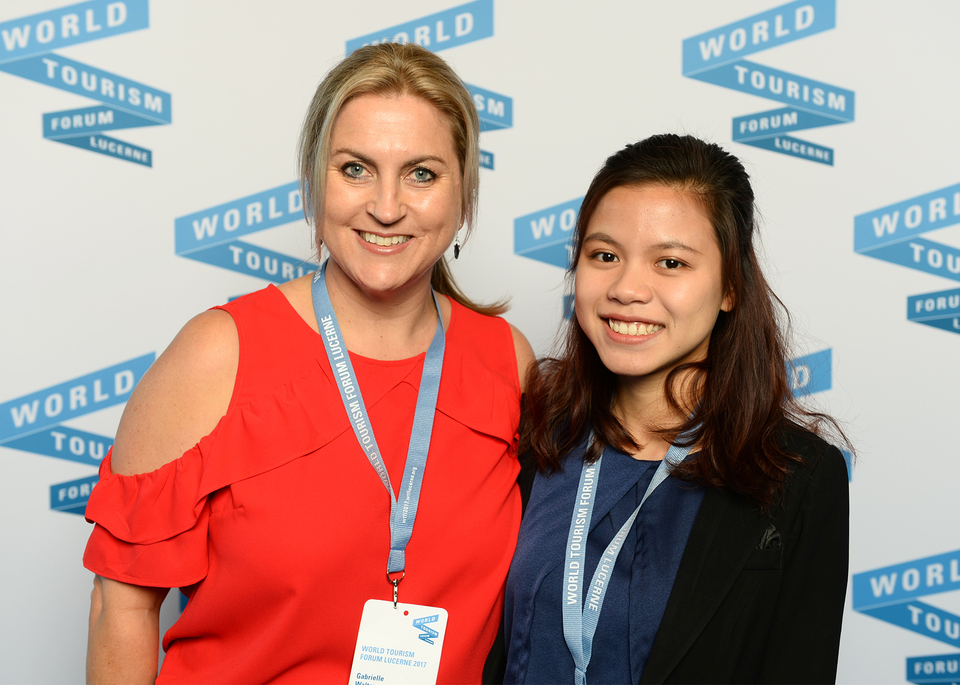 UQ student Wendy Pham recently represented The University of Queensland in the Young Talent Program at the World Tourism Forum Lucerne (WTFL) in Switzerland.
Wendy, shortlisted as one of nine students from the 21 participating universities, was praised by Dr Gabby Walters, Senior Lecture in Tourism, as a stand-out participant at the event.
"Wendy impressed the judging panel of the WTFL so much so that she was also successful in securing a competitive internship with the Pacific Asia Tourism Association (PATA) as a result of her brilliant entry research report titled 'Strategies for the Management of Seasonality in Regional Tourism Destinations'", she said.
Prior to attending WTFL, Wendy spent three months completing her internship with PATA at their Bangkok headquarters in Thailand, offered to her in credit for her outstanding entry research report.
"Working in a renowned global tourism organisation in a foreign country not only helped me to familiarise myself with the professionalism and business ethics required to work in the industry, but also sharpened my personality as I begin my transition from University to the workforce," Wendy said, speaking of her time at PATA.
The WTFL is the leading interactive platform in the global tourism industry, with UQ Business School involved as a partner university in the WTFL's Young Talent Program, connecting tourism executives and CEO's with talented young people, whilst emphasising the importance of the talent pipeline between universities and the tourism and hospitality industry.
"This initiative offers UQ students the opportunity to network with and impress upon the global leaders of our tourism and hospitality industry. The Korn Ferry career coaching along with their exposure to and participation in discussion forums that strive to make our industry the best it can be are experiences that students will continuously draw upon as they embark on their future careers", said Dr Walters.
The three-day WTFL attracts 500 CEOs, executives, Ministers, Academia and young talents from over 75 countries to address the future challenges of the travel, tourism and hospitality industry and shape a more sustainable future for the industry.
The University of Queensland has been a partner university of the forum since its inception in 2011 with Dr Gabby Walters leading the relationship between WTFL and the University.