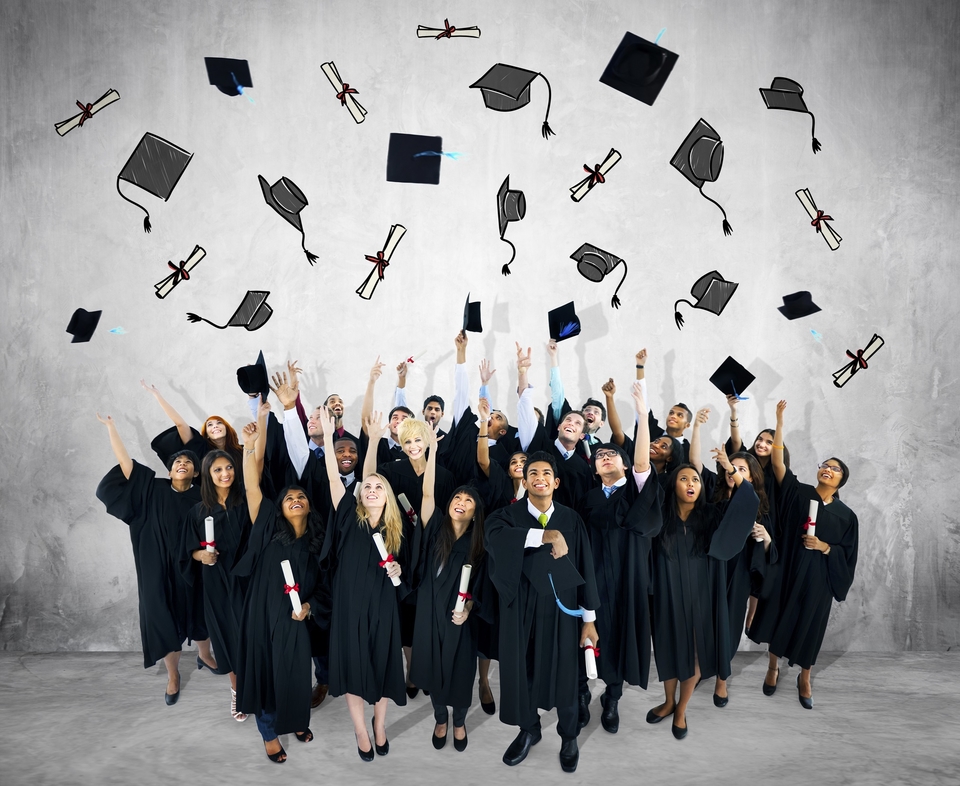 It's a vibrant sector on the verge of a digital revolution and one that is creating more new jobs than any other industry in Australia – so why do so many talented graduates overlook career opportunities in healthcare?
While agriculture, mining and manufacturing are in decline, the Department of Employment forecasts that healthcare and social assistance will generate over 250,000 new jobs in the five years to November 2020 – more than a quarter of all new employment. Yet the industry may not be the most obvious choice for business school graduates.
"Mention healthcare and people immediately think of doctors and nurses," says Ryan Webb, an employability specialist with UQ Business School. "Yet the healthcare sector employs the same wide range of professionals as other industries, including lawyers, financial analysts, project managers, property and marketing specialists.
"It is important that graduates understand where the jobs are and explore opportunities in growth sectors like healthcare, rather than applying to the same narrow range of big firms as everyone else."
Employment growth in the health sector is nothing new. Healthcare and social assistance has been the primary provider of new jobs in the Australian labour market since the 1990s and currently accounts for 13% of all jobs in Brisbane. However the growing elderly population, the introduction of the National Disability Insurance Scheme, and increased demand for childcare and home care services will further boost demand in the years ahead. Employment is projected to grow by 16% in the run-up to 2020.
While some of the new jobs will inevitably be part-time or lower-paid roles, skilled professionals will also be needed. "Healthcare isn't just about looking after the sick and elderly," adds Ryan. "It's an exciting and vibrant sector which is drawing upon skills and experience from different disciplines. New technology is transforming traditional practices, and with the complex challenges facing the industry, there is a chance for talented managers to make their mark."
According to the consultancy McKinsey, healthcare has not achieved the productivity increases seen in most other industries and mounting cost pressures mean that it is ripe for disruption. Innovations such as mobile handsets, cloud computing and big data offer opportunities to manage chronic diseases more effectively, improve outcomes for patients and increase productivity.
Innovation is not just confined to technology, however. In its 2017 global healthcare report, the 'big four' firm Deloitte highlights the need for new business and clinical models. It says providers need to learn from commercial enterprises, understand their target market better and engage more effectively with today's well informed healthcare consumers.
So how can graduates go about seeking jobs in healthcare? Ryan offers the following advice:
• Research healthcare companies online and via the LinkedIn company pages - find out more about the different types of companies, specialisms and how the industry operates.
• Identify local operators – look at membership of business groups or occupants of business parks within your area to see if there are healthcare companies amongst them.
• Find out more about roles for your profession in the healthcare sector – how does the job differ from other industries? While new graduates won't be expected to have specialist industry knowledge, it helps to understand the requirements of the role.
• List your top 20 companies – identify the ones you think are the most promising for career opportunities, then follow them on LinkedIn or submit your CV.
"Don't just confine your research to hospitals or big companies or you will be missing out on opportunities," says Ryan. "Look at the full spectrum of healthcare employers. By broadening your horizons, you will give yourself the best chance of finding the right position – and what a better place to look than in the sector that is generating the biggest number of new jobs."
For advice and help, contact the Student Employability Team careers@bel.uq.edu.au, alternatively if you are an MBA student or graduate please contact the MBA Career Resource Team MBA mbacareers@business.uq.edu.au.