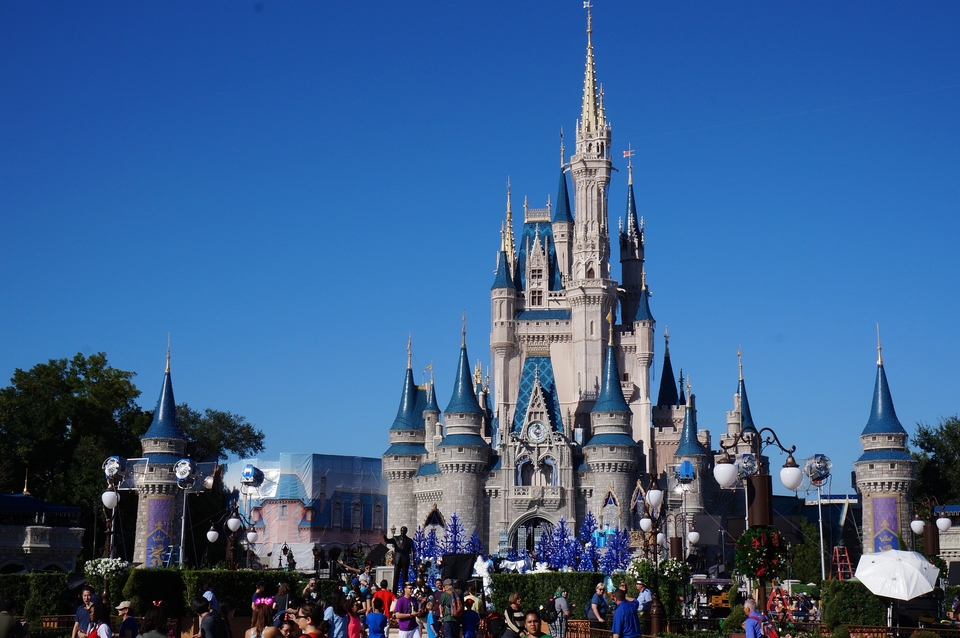 A trip to Walt Disney World is a lifelong dream for both kids and adults alike, but for some University of Queensland (UQ) students, the dream of visiting 'the most magical place on earth' is a reality.
The Disney Cultural Exchange program is a unique, paid internship which offers UQ students and recent graduates the opportunity to travel to the U.S.A and spend 5 months working at the Walt Disney World® Resort in Orlando, Florida.
As part of the program students gain experience in customer service and leadership from seasoned professionals at Walt Disney World Resort, with roles that are tailored to each student's interests, skills and goals. Some of these roles include concierge, food and beverage service, merchandising, character attendant, lifeguarding and assisting with operating attractions and parades.   
Tiarne Robinson recently participated in the Disney exchange program and described it as the perfect way to learn how to operate in a busy tourism environment.
"The people you meet really make your experience, you do everything with them," she said.
"There are so many different things happening every day, with people visiting from all around the world and this taught me to adapt quickly to any situation."
Working in such an iconic location provides students with a balance of paid industry experience as well as the opportunity to enjoy all the perks of living at the entertainment precinct, which includes getting to explore the theme parks on their days off and making lifelong friends during the program.
"There is so much to do on your days off", said Stephanie Bischoff, who also recently returned from the program.
"And the people who come on the Disney Cultural Exchange program with you become your work family," she said.
Ella Heather, a Bachelor of Business Management and a Bachelor of International Hotel and Tourism Management student is about to embark on the Disney Cultural Exchange program and said that she is excited about the opportunity to gain such relevant industry experience.
"Living so far away from home will be an opportunity to test my independence, network and see the world," she said.
"I am looking forward to everything I will learn from Disney, but I'm very excited to meet my favourite characters as well!"
Dr Karen Hughes, program leader of UQ's undergraduate degree in tourism, said that students who participate in the internship gain so much more than work experience.
"Students get a real insight into service management and the importance of delivering magical experiences day after day. But they also grow professionally and personally – invariably they are the ones leading class discussions, building teams and networks, and striving for excellence in everything they do." 
BEL Faculty students participating in the program may be eligible for credit. To find out more information or to apply for the program visit UQ's Experiences, Careers and Employability website.