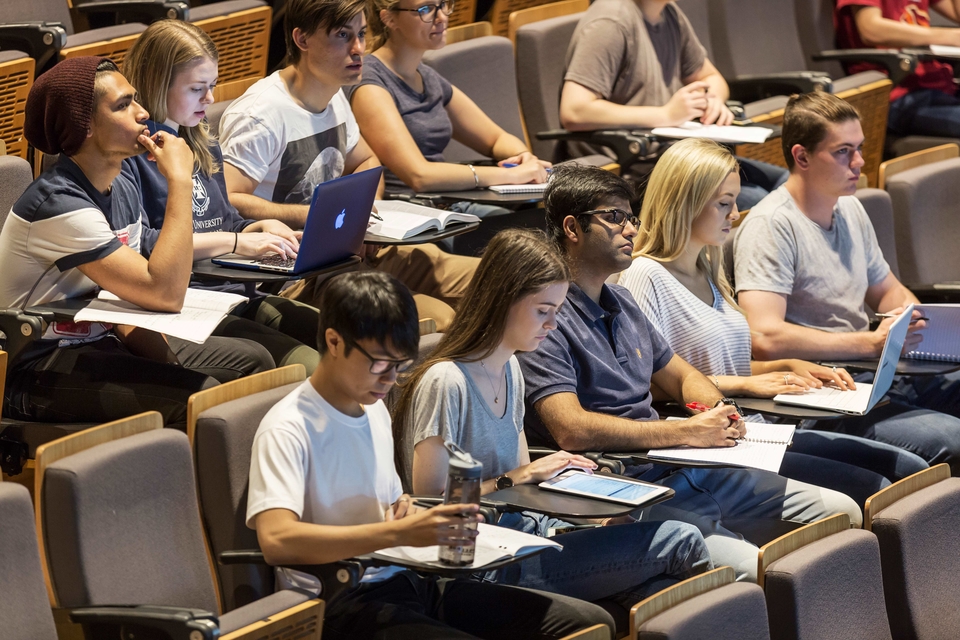 UQ Business School's Associate Professor Frank Alpert is pioneering the use of a type of low-cost videos to modernise and revitalise the traditional university lecture.
According to Associate Professor Alpert, a long traditional PowerPoint-driven lecture has difficulty keeping the students engaged.
"Research has shown that more than 50% of university students find their lectures boring," he said.
"I wanted to see if we can make lectures more interesting and engaging for students so that they are more motivated to attend and actively participate."
Associate Professor Alpert started experimenting with the use of an innovative technique he calls VIDS (Video Instructor Designed and Starring).
VIDS are short videos made and edited by the instructor in which they feature as lead performer or as narrator with 'on screen' appearances.
"For the lecturer, it is now more than ever a battle for students' attention in class. Today's students prefer multimedia," Associate Professor Alpert said.
"However the lecture highlights the expertise of the instructor, which is the reason they attend university. Therefore the answer may be to add variety to make lectures more engaging."
This prompted him to work out the educational design for VIDS, and experiment using his class to learn the best ways to implement this type of video.
"The feedback from students was very positive, and I commend this technique to others," he said.
While VIDS may require lecturers to learn some basic video making skills, Associate Professor Alpert says the videos themselves need not be too slick or professional.
"The fact that they are low-budget production may actually increase their educational authenticity," he said.
"The traditional lecture still has an important place at universities, but VIDS are a low-cost way to add variety and motivate students to attend them."
A detailed description of VIDS, and student feedback results, is available in his open access article, Revitalizing the Live Lecture Class With Instructor-Created Videos.