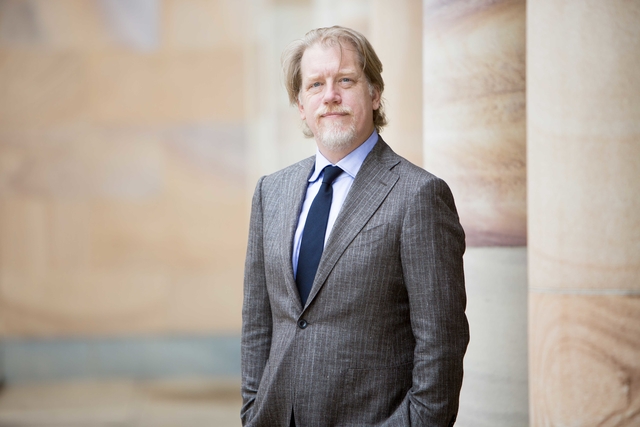 A message from UQ Business School MBA Director, Associate Professor Tim Kastelle
---
I'm delighted to announce that the UQ Business School MBA has been ranked #2 in Australia in the latest Australian Financial Review BOSS MBA Rankings.
Now, given the fact that we've been #1 in these rankings for the past four years, "delighted" might sound like spin to you. I assure you that's a genuine response.
I'm happy for a few reasons. The first is that this particular set of rankings is often volatile. For example, University of Sydney, the new #1, wasn't even on the 2015 list, while University of Southern Queensland dropped from #5 in 2015 to #14 this time around. So still being near the top is a great achievement – and a testament to the hard work that our students, alumni, and teaching and support staffs put into building a great program.
The second reason I'm pleased is that BOSS continues to reward innovation. Our rise in the rankings was built in part on things like being the first Australian MBA program with a core course in innovation, the impact of our leadership development program, and the experiential learning built into our initiatives like SEEP and the partnerships we've had with Wharton and Fudan. The changes in the school questionnaire used in these rankings reflect the fact that many of the things that we were first to do in Australia are now becoming baseline expectations for an MBA program. The business world is changing rapidly today, and our management education must change as well. I strongly recommend reading this article that accompanies the rankings to get a feel for what AFR BOSS feels is important to business right now:. As one of the most consistently innovative MBA programs in Australia, rankings that reward innovation work in our favour.
Third, I'm pleased because there is an increasing emphasis on student outcomes not just in terms of salary, but in terms of impact. It's very clear from the AFR BOSS articles, as well as from our own market research, that business today doesn't just want managers that possess a standard set of tools that they can use to optimise performance. Instead, they want people that can creatively engage with a rapidly evolving environment to build initiatives and organisations that can thrive in that environment. Our MBA alumni are doing amazing work in many different sectors, so rankings that reward impact also work in our favour.
Finally, I'm delighted because I love a challenge. Rankings are a lot like grades – they're poor proxies for quality. If we focus too much on the metrics, we risk losing sight of the fundamental work that must be done to achieve genuine impact – and that's what the UQ MBA is trying to do. We have been working hard over the past two years to redesign our MBA program to create graduates ready to be effective in today's business environment. We will tell you about these changes soon. I'm excited to work with all of you as we transform ourselves, and the organisations with which we work.