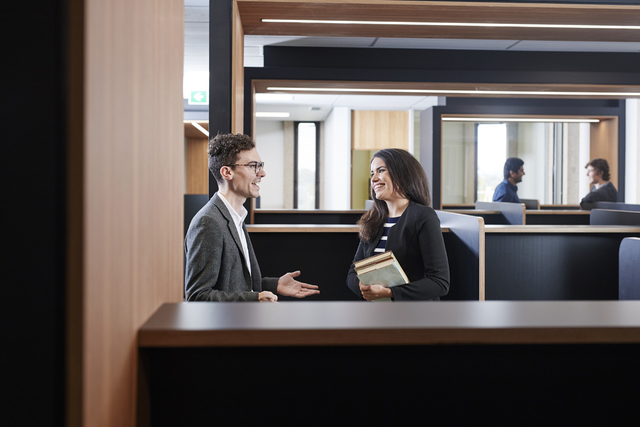 From 2018, The University of Queensland's Business School will offer an exciting new honours program.
The Bachelor of Advanced Business (Honours) will prepare students to take on the globally connected and fast-paced business world.
Acting Head of UQ Business School Associate Professor Len Coote said the elite four-year honours degree would be limited to a small cohort of high achievers. 
"This program is designed for exceptional students aspiring to leadership roles in business, the community or academia," he said.
"We have restricted the program cohort to around 120 students to give each student a unique, personal and interactive experience.
"Guided by our internationally respected academics and industry experts, students will develop high-level skills in critical and analytical thinking and the ability to address the challenges facing business in the 21st century."
Students can follow one of two pathways. Those who opt for the professional pathway via intensive coursework can choose to study up to three majors from Accounting, Business Information Systems, Finance, Human Resources, International Business and Marketing, as well as Business Analytics and Entrepreneurship and Innovation, which are exclusive to the program.
An alternative research pathway is offered via a thesis for students who are keen to pursue a Higher Degree by Research. 
Courses are designed to help students stand out to employers. Offerings including a unique capstone course in leadership and ethics – giving students the chance to apply their knowledge and skills to real business cases – and an industry placement course at a leading Australian organisation.