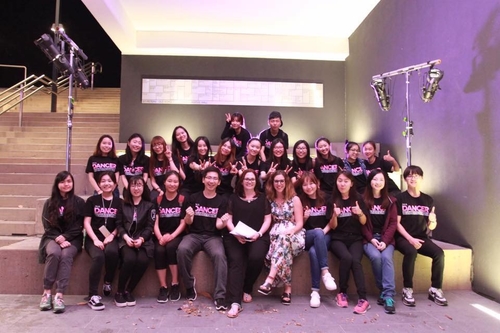 UQ Business School event management students are getting hands on experience, executing fund raising events for Dancers Against Cancer and LifeFlight.
As part of the Event Planning and Project Management course, students are tasked with coordinating all aspects of planning and staging full scale events, putting their knowledge into practice.
"In other courses students are taught theory and textbook definitions of how to run an event. This course complements those courses by allowing students to put theory into practice.
"Students are provided with real world experiences that help them to understand how events really work," said course coordinator Dr Sheranne Fairley.
This year students have worked alongside Zoop Co. Entertainment to bring together dance performers from around Australia who will perform at the Dance for a Cause concert, raising funds for Dancers Against Cancer.
In the past, students in this course have raised over $16,000 for charities, with last year's Dance for a Cause raising over $5,000, with all proceeds going towards Dancers Against Cancer.
Dr Fairley, says the course gives students real life practice to apply their knowledge.
"The course is a lot of work. The workload is often a lot more than a standard course. Those who really engage get a lot out of it," she said.
This year, students have organised Dance for a Cause, and also two Teddy Bear Picnic events to raise funds for LifeFlight.
Dance for a Cause is being held at St Peter's Lutheran College at 6pm on Sunday, 22 October. For more information on the event and to purchase tickets, click here.