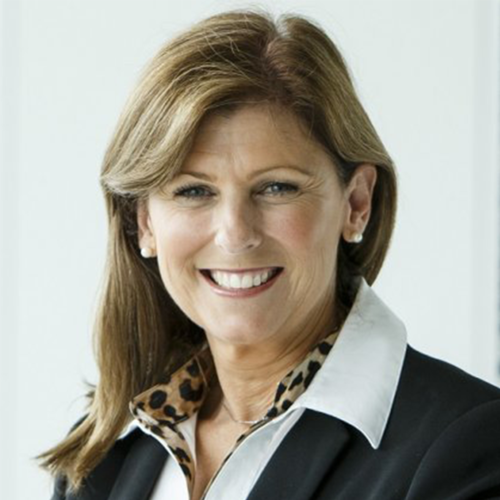 The University of Queensland has announced the appointment of a new leader for the prestigious UQ Business School.
Professor Julie Cogin will take up the role of  Dean and Head of School in January.
She is currently Deputy Dean of The University of New South Wales Business School and Director of the Australian Graduate School of Management (AGSM).
"I'm excited to lead the UQ Business School and be a part of a university that has an impressive trajectory, a highly collaborative environment, great people and a wonderful campus," Professor Cogin said.
"I'm looking forward to developing and implementing strategies to personalise and enhance the student experience, and I would like to see the UQ Business School take the lead in introducing new educational technologies.
"In these times of great challenge and change, business schools must have an unrelenting focus on excellence, be dynamic, driven and maintain momentum."
UQ Provost Professor Aidan Byrne and UQ Faculty of Business, Economics and Law Executive Dean Professor Andrew Griffiths said in a joint statement that Professor Cogin's appointment came after an extensive international search.
"Professor Cogin joined academia after a successful corporate career at QANTAS and has held numerous leadership roles at UNSW, including Head of School (Management), Deputy Dean (Engagement) and Associate Dean (Education)," they said.
"A recipient of teaching, research and leadership awards at the university, national and international level, Professor Cogin is a recognised thought leader in Strategic Human Resource Management with a primary focus on strategy implementation and high-performance workplaces.
"We are confident that Professor Cogin's combination of academic quality, corporate experience, industry engagement and leadership skills will enhance not just the Business School but also the Faculty of Business, Economics and Law and the broader University."
Professor Cogin was named in the top 100 of the Westpac and Australian Financial Review's Women of Influence awards in 2016 for her work to address the gender leadership imbalance.
She serves as a non-executive director on an ASX listed company (G8 Education Ltd) and is the SAGE Panel Chair for Athena SWAN Accreditation applications for Australian institutions.
"Having a corporate background has helped me to bring new insights and experience to tackle ever-evolving challenges, to connect with business to generate research funding and scholarships, to think in a holistic way with the courage to deal with uncertainty and ambiguity," Professor Cogin said.
"I decided to pursue a career in academia because I was convinced that education was central to transforming societies.
"I also love the ethos and working in an environment where open-mindedness, curiosity and intellectual honesty are highly valued."