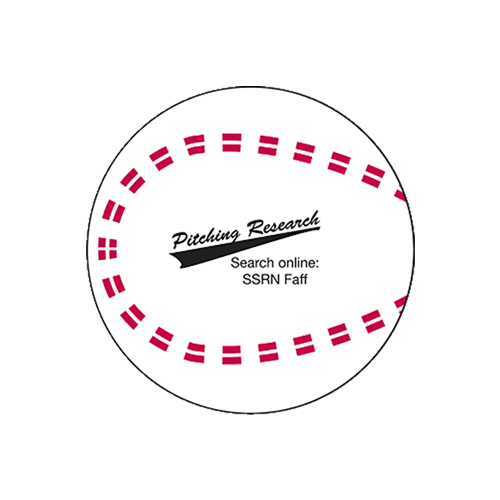 UQ's successful Pitching Research Competition – which has attracted hundreds of entries since its inception in 2015 – has now been launched in Pakistan.
Professor Robert Faff, Director of Research and a Finance expert at UQ Business School, originated the idea, with the support of the University of Haripur, is running the competition outside of Australia for the first time. Entries for the All-Pakistan Pitching Research Competition open today. Research students throughout Pakistan are being invited to craft their pitches using the Pitching Research template developed by Professor Faff and submit them online to a panel of academic judges before Monday, 29 January 2018.
Pitching Research is a tool to help students to sharpen their proposals and create a hard-hitting pitch. Professor Faff says it has the potential to help tens of thousands of enthusiastic early career researchers worldwide who lack quality mentorship and guidance.
"New researchers often have trouble getting started and maintaining focus," he explains. "Supervisors are there to help but their time is limited. The Pitching Research framework shows them how to distil their idea down to key elements and articulate it to others, helping to keep them on track and make the most of their time with the supervisor.
"It's particularly useful in parts of the world like Pakistan with many remote or inaccessible areas. Through the online webinars and now through this major national competition, we can give a meaningful voice to many eager novice researchers who would otherwise be unreachable."
Dr Abid Farid, Vice Chancellor of the University of Haripur, adds: "In 2016 when we first heard about this tool and organised a webinar by Professor Faff, our students and Faculty were very impressed with the concept. We took the initiative and introduced this template as the official research proposal format.
"We feel so honoured in hosting an All-Pakistan PR competition in collaboration with UQ Business School. I am very optimistic that it will have a positive and long lasting impact on the research being carried out in Pakistan."
The Pitching Research framework has won international acclaim, having been identified in 2016 as one of 30 global 'Innovations that Inspire' by the AACSB network of business schools.
The next Pitching Research Competition in Australia opens in May 2018.