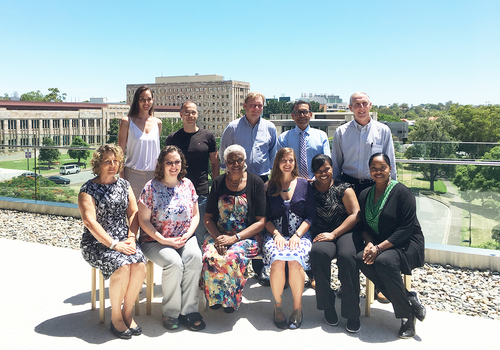 The University of Queensland Business School is celebrating the successful completion of the 6th annual Sustainable Business Program run to facilitate the enhancement of corporate sustainability being taught into the classrooms of business schools across the United States.
Running in conjunction with the University of Connecticut CIBER unit and The University of Queensland's ICTE, the program has reached a total of 67 participants since its inception.
Sustainability is increasingly becoming an integrated part of the core strategic management of Australian organisations. As the corporate and societal focus on sustainability has grown, so too has the recognition that students are becoming increasingly interested in role of sustainability with their future employment. 
UQ Business School was an early mover, creating Australia's first executive program in corporate sustainability in 2004 and since that time incorporating it into the curriculum across multiple programs. With established networks into the sustainability management of key Australian organisations such as LendLease, Perfect Potion, Rock Trade and Rockcote, UQ Business School lecturers are perfectly placed to demonstrate the impact these organisations are having globally through an international leadership program on sustainability.
Lecturer in Strategy and Program Leader of the Sustainable Business Program Dr Belinda Wade says that in order to successfully educate students on the importance of sustainability, first the educators need to be equipped with the best knowledge.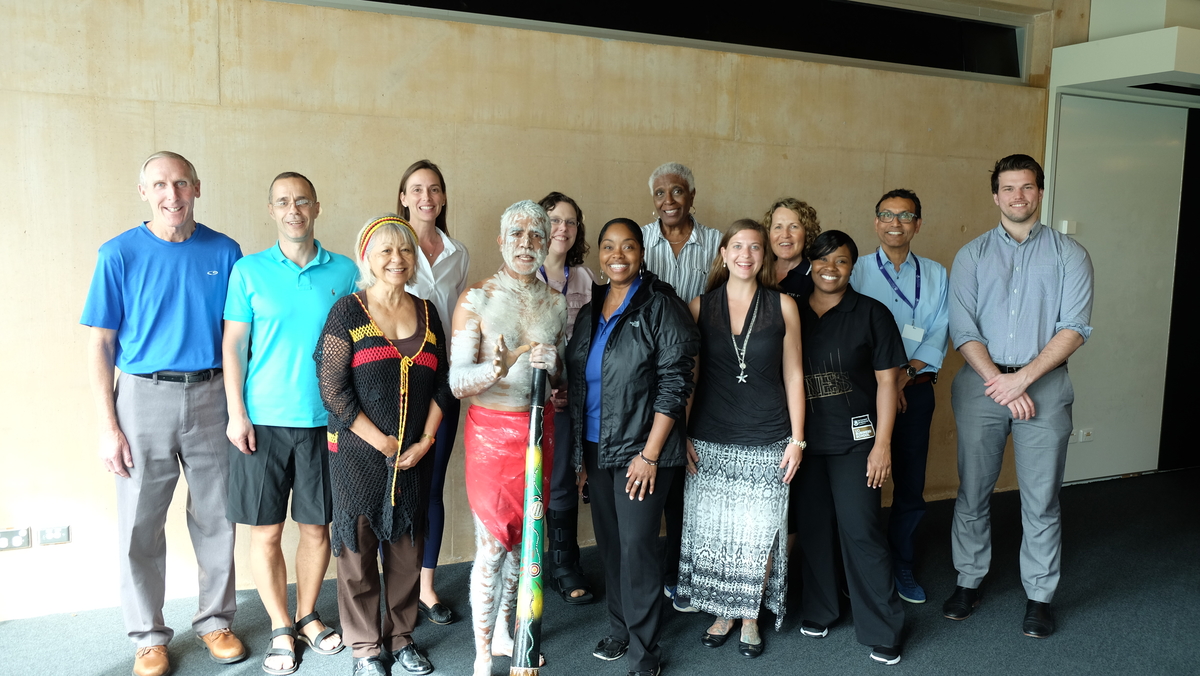 "Universities have the potential to magnify the change towards sustainability by actively incorporating case studies of leading organisations into the classroom. 
"The Sustainable Business Program takes this one step further by essentially educating the educators.  We are exposing US academics to Australian corporate sustainability success stories which they can then showcase within their own courses at their home institutions" says Dr Wade.
University Distinguished Professor Dr Sheila Puffer from Northeastern University, Boston who attended the program remarked that she found the program extremely valuable and has used her experience to initiate several projects back home including a case study, content for book chapters and an MBA short course in sustainability.
"I was intrigued by the visit to the Scotbar Sandstone Quarry that I initiated several writing projects about it. I began by writing a case about it, coauthored with Northeastern University Professor David Wesley and UQ Professor Belinda Wade."
"I've created a slide show of the organisations we visited and have presented it numerous times to audiences including Northeastern undergraduate and MBA students, faculty and staff, alumni, and companies and nonprofit organizations, including my church." Dr Puffer added.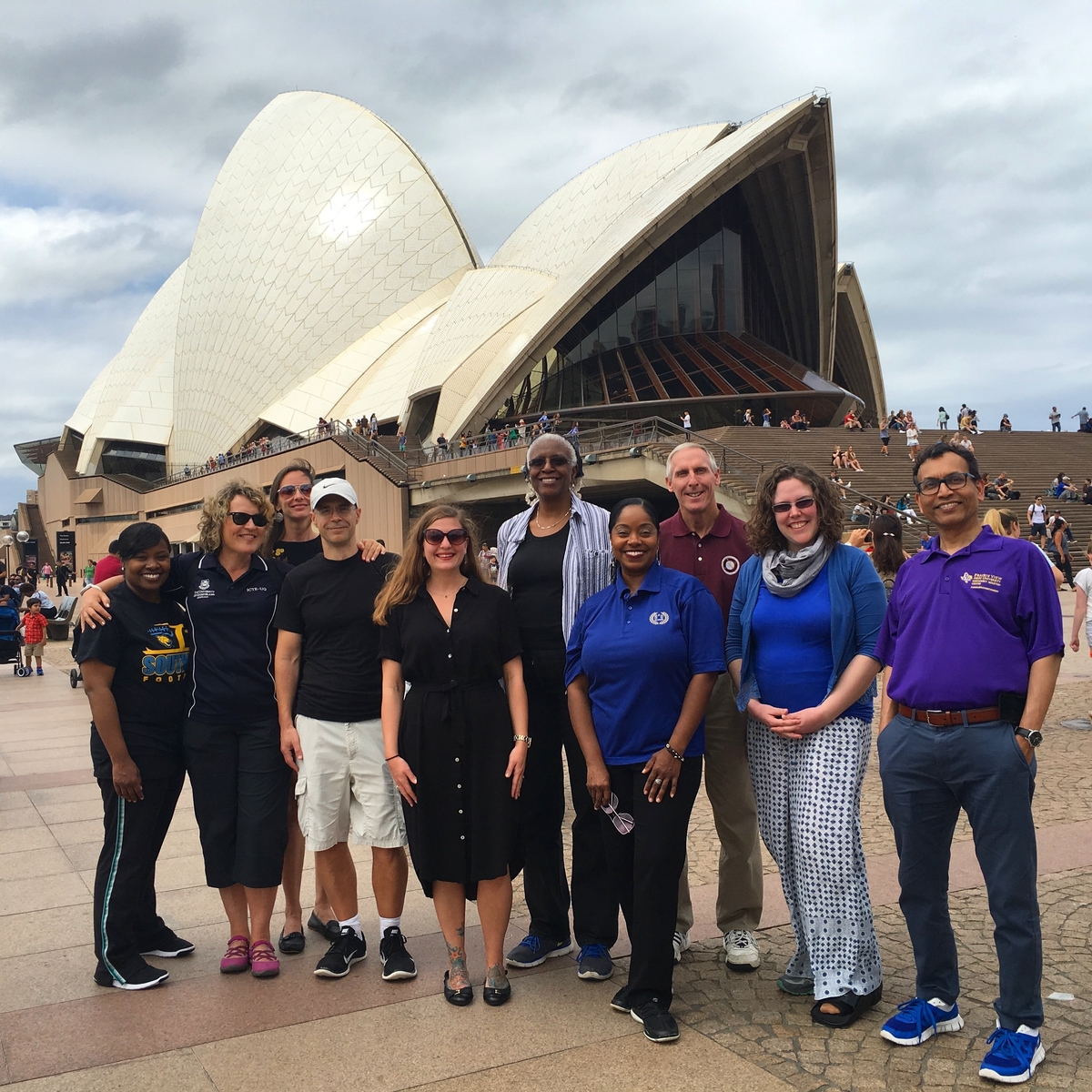 The program has also shaped UQ Business Schools interactions with its long-term industry partners and even the nature of their business.  Two long-term supporters of the program Rockcote and Rock Trade Industries have credited the program with assisting their companies to either expand into new markets or continue their investment in sustainable innovation.
Greg Lennox from Rock Trade Industries observed "the sharing of information, the encouragement, the direction, the advice given not only from team at UQ Business School, but also received from the eminent visiting American Universities educationalists, has been amazing and so appreciated."
UQ Business School values the support provided by the host companies who openly share their experience and knowledge of corporate sustainability with the program participants.
"Without the support of our generous industry partners the program could not exist.  Over the last 6 years of the program strong relationships have been formed with our key industry partners – it is inspirational to see the progress they have made in terms of sustainability initiatives year on year and we are humbled that in a small way the Business School can be part of their sustainability story." 
The UQ Business School would like to sincerely thank all the 2018 host companies (in order of program): City of Sydney Sustainability; Taronga Zoo Sustainability; Sydney Opera House Sustainability; Lendlease Barangaroo Development; O'Reilly's Sustainable Eco-Tourism; Rockcote Design Centre; XXXX Brewery; OzHarvest; Food Bank; Flight Centre Head Office; Brisbane Convention and Exhibition Centre; CitySmart Brisbane; Dreamtime Concepts; Port of Brisbane; Perfect Potion.