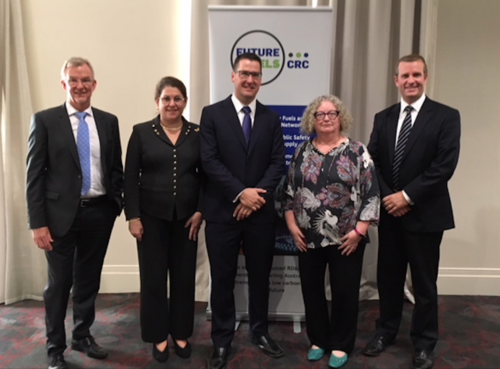 UQ Business School's Lecturer in Leadership, Dr Carol Bond, is playing a lead role in a key project designed to deliver a cleaner, smarter future for Australian's energy mix.
Approached to participate in the Future Fuels Cooperative Research Centre (FFCRC), Dr Bond is supporting adoption of sustainable low-carbon fuels as part of the $96m energy transformation project.
Comprised of three integrated programs of work, the FFCRC is undertaking research and development to transition Australia's energy infrastructure to a low-carbon economy using fuels such as hydrogen and biogas.
Dr Bond is leading the Community Engagement program of research in the FFCRC's research stream two, which addresses issues around social acceptance and safety of communities and industry workers.
Dr Bond's work as a Chief Investigator is key to guiding relationships between industry, the community, and government while creating trusted forms of communication as the pipeline network on the east coast of Australia is repurposed for a decarbonised energy mix.
"The FFCRC is an exciting opportunity bringing together industry and academia backed by the support of the Federal Government to create an innovative space for collaboration where we're all working together without competition to create a better energy future for Australia," said Dr Bond.
In addition to her own work in progressing the Social Research Stream of the FFCRC, Dr Bond will help develop and deliver a leadership component to create industry-ready PhD students funded by the CRC.
A collaboration of more than 60 companies, six universities, the energy market operator and two regulators, the FFCRC is also supported by an extensive education and training program to advance industry and wider community engagement.
The FFCRC is positioned to enable Australia to step forward as a global innovator in low-carbon energy production, transportation and usage by leveraging the competitive advantage we have in renewable resources and world-class gas industry.