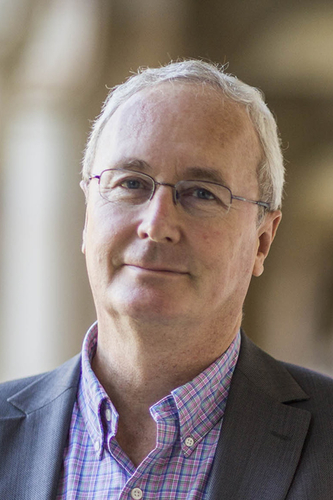 A prominent professor of innovation from The University of Queensland Business School has been awarded a place on the prestigious Australia Day Honours List. Professor Mark Dodgson has been appointed as a highly-ranked Officer of the Order of Australia (AO) in the General Division by the Governor-General.
The annual awards celebrate Australian citizens who have achieved excellence and enriched the community across professional, public and service sectors. Specifically, the prestigious AO represents notable service of a high degree to Australia and greater humanity.
Professor Dodgson was awarded the honour for 'distinguished service to education in the field of business innovation strategy, as a researcher, advisor and author'. He expressed gratitude for his inclusion in receiving an award of such high calibre.
"I'm extremely humbled to receive such an honour, and believe it reflects the strengths of UQ Business School's research and teaching in innovation, and the important way it contributes to the Australian community, business and government." 
Recently launching his book 'The Playful Entrepreneur' with Yale University Press, Professor Dodgson has written or edited 16 books and over 100 academic articles and book chapters on innovation. He says the future belongs to those who are driven by curiosity and desire to learn.
"In an uncertain world, a thirst for learning and being able to share that knowledge is imperative; it is this and a playful mindset that fuels innovation."
"I see this award as a win for innovation studies within further education, a cause which I have been dedicated to for over thirty years," said Professor Dodgson.
Professor Dodgson has been a Board and Advisory Board member of two multi-billion dollar companies and five startups. He has advised numerous companies and governments throughout Europe, Asia and North and South America and taught innovation in over 60 countries.
As a passionate advocate for research-based decisions, Professor Dodgson has contributed to the practice of, and debate on innovation in Australia for over 25 years.
Media: Professor Mark Dodgson, m.dodgson@business.uq.edu.au, +61 7 334 68163 or  Emma Pryor, UQ Business School Communications, e.pryor@business.uq.edu.au, +61 7 3346 4506