The initial cohort of a first-of-its-kind program at The University of Queensland has celebrated its graduation as a tight-knit unit.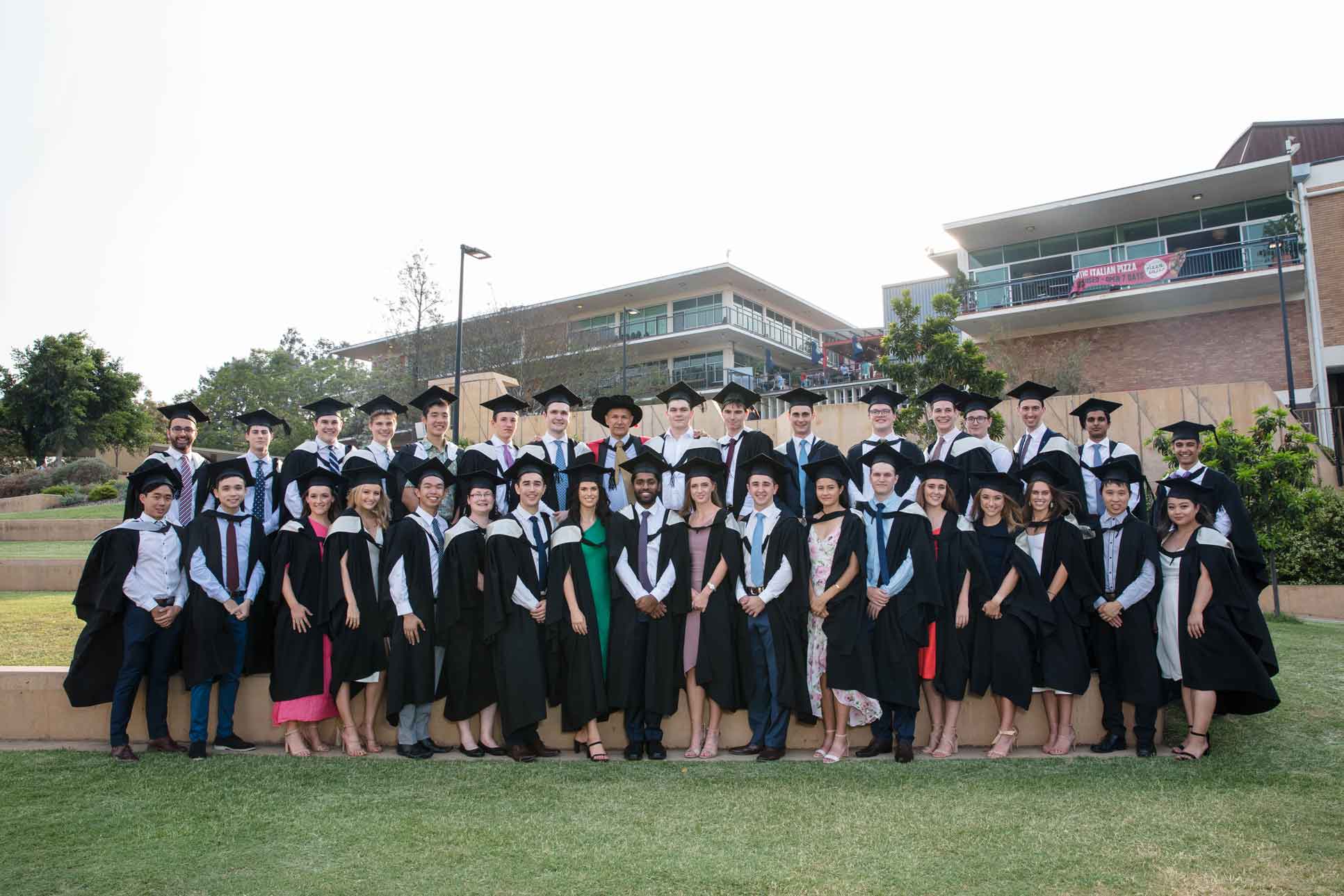 The Bachelor of Advanced Finance and Economics (Honours) program was introduced at UQ in 2016, with an intake of 32 students, keen to carve out a legacy in the fields of finance and economics.
BAFE Director Professor Steve Gray said the graduating class was closer than most student groups, and helped each other through the accelerated program "every step of the way".
"The way they've bonded has been special to witness," he said.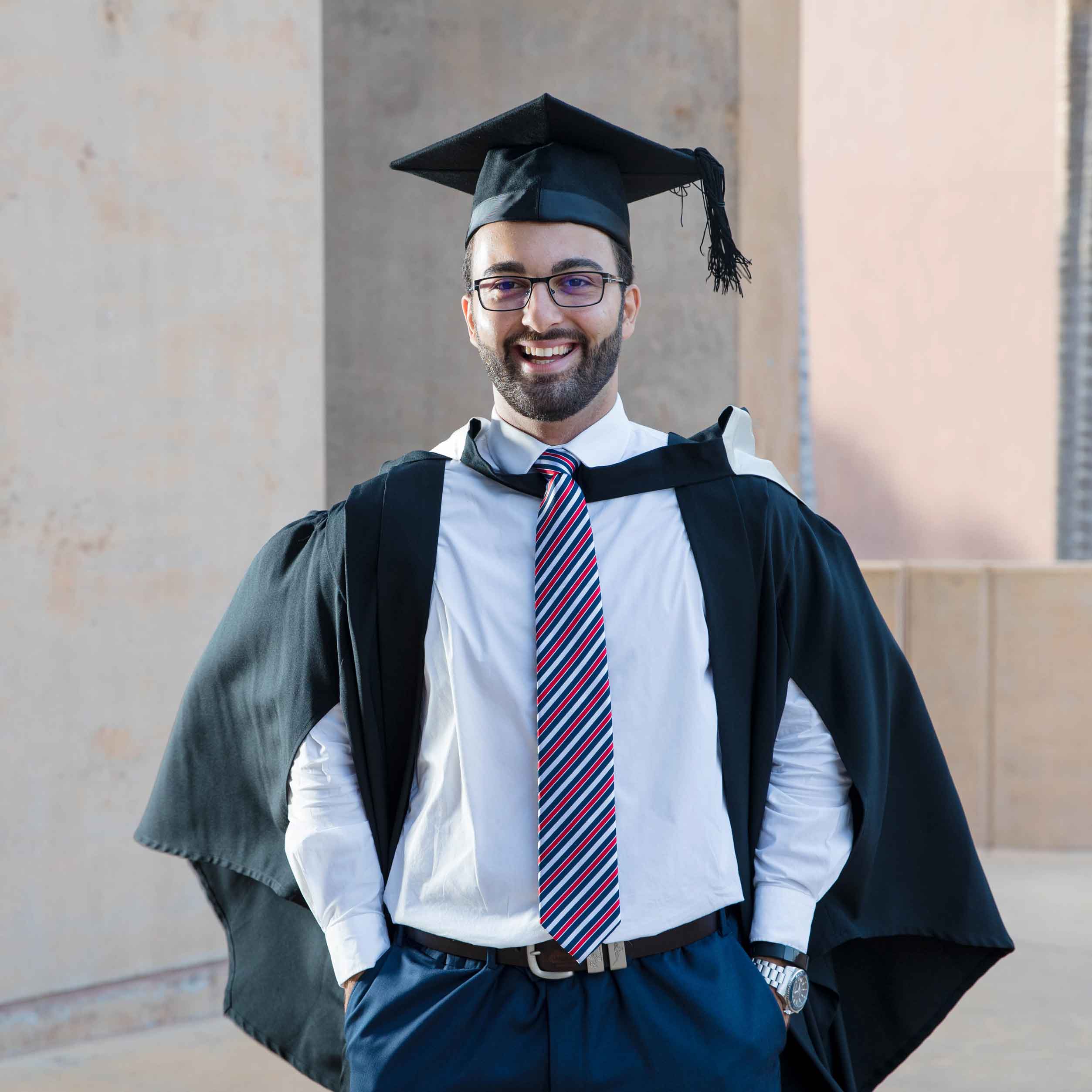 2019 graduate Emmanuel (Manny) George said he had made lifelong friends.
"Being such a small group, we know each other so well; we've met each other's parents and have gone travelling together," Mr George said.
"The fact that it's coming to an end is bittersweet.
"It feels great to finish university, but it's also sad to be moving on.
"I do find solace in the fact that I'm graduating with such a strong collegial network."
Aside from the friendships made, BAFE Valedictorian Jo Auer said she was grateful for the academic and industry networks she had developed.
"Our relatively small size has allowed the UQ academic team to offer an incredible level of support and care in tailoring the program; we're lucky to have had several courses that were designed specifically for us," Ms Auer said.
"The opportunity to be taught and mentored by esteemed academics has also been invaluable.
"Since our first year, we've also had a lot of outside attention from industry, and some fantastic internship opportunities have come out of it." 
Despite the advantages of the program, Professor Gray said its accelerated, challenging nature meant student success ultimately came down to dedication and diligence.
"Most of the class of 2019 have already secured sought-after graduate roles for 2020 as a result of their hard work," he said.
Ten graduates, Mr George among them, will move to Sydney and Melbourne to take up positions at firms such as Morgan Stanley and Goldman Sachs.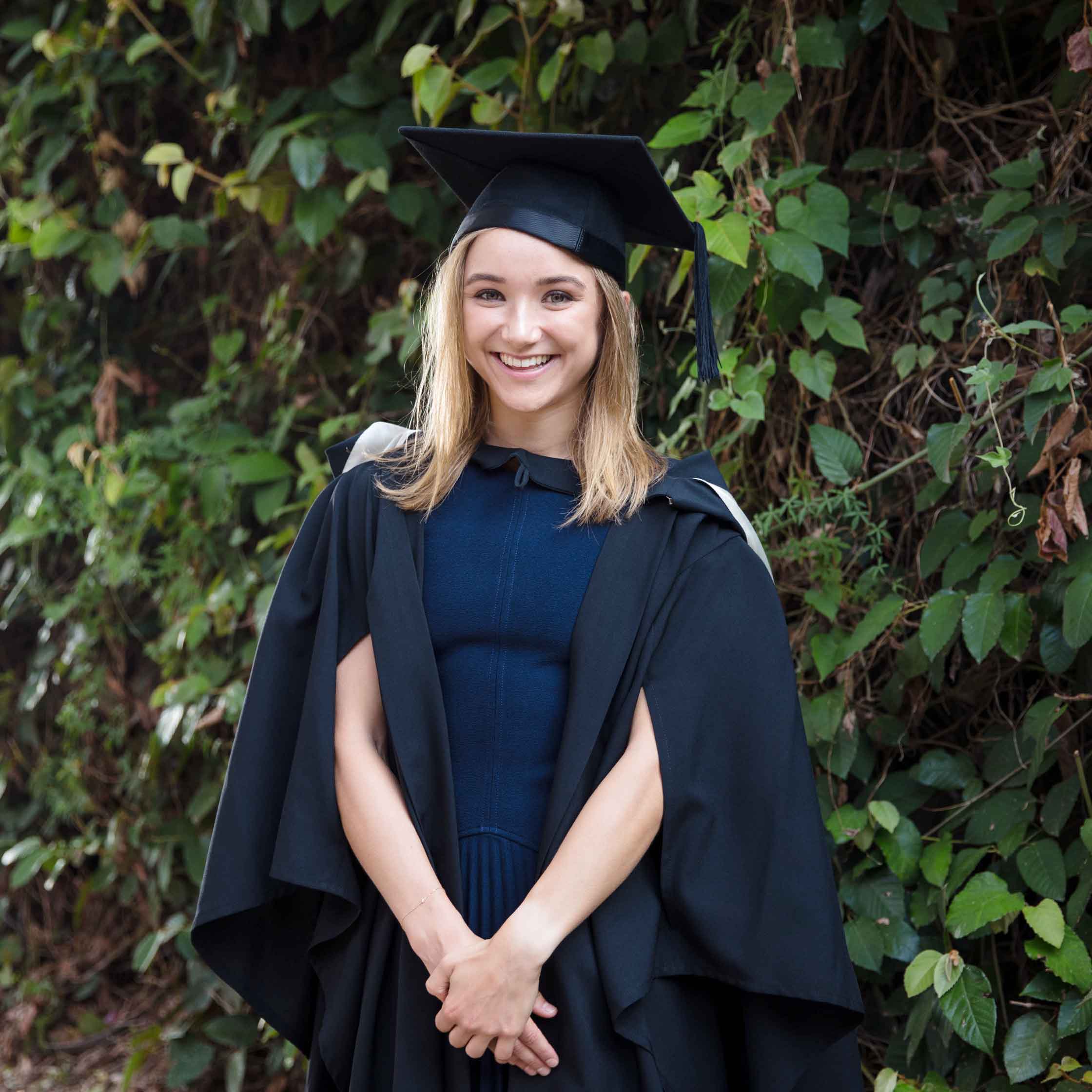 Ms Auer has been offered a graduate role in Sydney at the Reserve Bank of Australia, which she will defer until 2021 while she undertakes further UQ study and a job as a research assistant at the School of Economics.
"Considering the opportunities my classmates are pursuing next year, it's clear what a fantastic springboard this program is for all sorts of careers," Ms Auer said.
Mr George has urged future BAFE students to stay curious and make the most of all the program has to offer.
"University is a unique opportunity where we have all the time in the world to think, explore and ask questions," he said.

"This time is precious – use it wisely."
This article is republished from UQ Business, Economics and Law.