UQ Bachelor of Commerce and Economics alumnus, Tara Osborne, is one of the six BOSS Young Executives named for 2021. Ever since she was a child, she has been good with numbers and money, and now she is the general manager of strategy and investor relations at Bingo.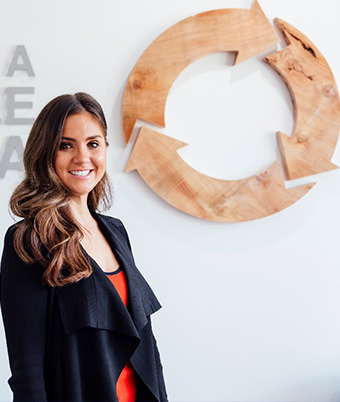 Tara Osborne is the second UQ alumnus to receive the prestigious title in 2021.UQ alumnus, Fahim Khondaker was also named the BOSS Young Executives.
If you had asked Tara Osborne at the age of six what she wanted to do when she grew up, she would have replied promptly: "Investment banker."
 "I had it in my head that that's exactly what I wanted to do," says Osborne, now general manager of strategy and investor relations at waste group Bingo Industries. She has this week been anointed a BOSS Young Executive for 2021.
As part of the BOSS Young Executives program, 10 finalists were chosen to take part in a day-long simulation of a day in the life of a CEO.
Three judges selected the winners. The judges were Westpac director Nerida Caesar; Bonnie Boezeman, the managing director of marketing consultancy Business Benefits International; and Michael Rebelo, CEO of Publicis Groupe.