Three decades ago, when Queensland launched an investment fund to build a global portfolio of assets, it hired Matthew McLennan, a local graduate, to help direct vast sums of capital around the world.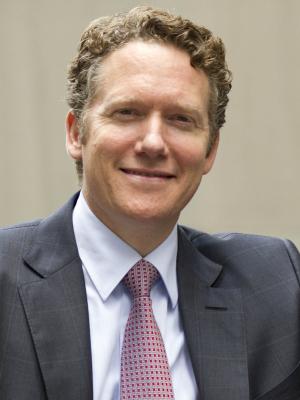 McLennan had just finished an honours year as part of his Bachelor of Commerce at the University of Queensland Business Schoole and was lured to the nascent Queensland Investment Corporation by his thesis supervisor.
The work was thrilling and soon McLennan was in charge of the fund's international equities exposure, as falling interest rates and rapid globalisation powered a rally that would push US stocks to a three-fold jump through the 1990s.
Since then, Matt has worked with Goldman Sachs in Sydney, London and New York, before joining Manhattan-based First Eagle Investment Management as a portfolio manager in 2008, in the grip of the global financial crisis.
Now he faces one of the biggest tests of his career: navigating the unwinding of record amounts of monetary and fiscal stimulus that have flooded the financial system, elevating sharemarkets from Sydney to Mumbai and Frankfurt to New York to record highs.