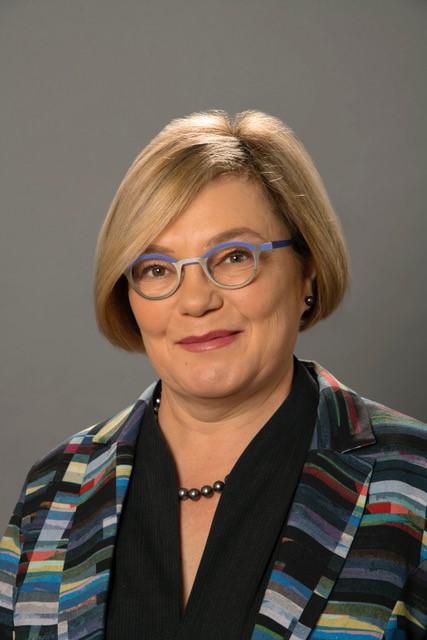 After travelling the globe influencing government insurance policy for risk and disaster, Professor Paula Jarzabkowski brings her expertise in business interruption to join The University of Queensland Business School.
Professor Jarzabkowski is consulted by governments, industry and reinsurers worldwide to help manage the risk of catastrophic events such as floods, fires and terrorism. However, it is her current pandemic disruption research that Head of the Business School, Professor Brent Ritchie, believes can assist COVID-19 recovery between government and business.
"It is with excitement that we welcome Professor Paula Jarzabkowski as a full time appointment to UQ Business School, at a time when her expertise in risk and disaster will be a positive influence to Australian businesses, government and the UQ community," said Professor Ritchie.
As part of a COVID-19 economic recovery grant in the United Kingdom, Professor Jarzabkowski researched potential risk-sharing mechanisms between the insurance industry, small to medium enterprises (SMEs) and the government.
"A shared model for risk will lead to better resilience to business interruption for future pandemics and provide learnings we can apply to other systemic risks," said Professor Jarzabkowski.
"I look forward to continuing my research and guidance on COVID-19 recovery and resilience, and am ecstatic to bring the value of the study back to my home country of Australia, within the respected institution of UQ."
"My goal is to build risk-sharing at UQ into an area of global research strength, harnessing the great capability already there for impactful outcomes."
Professor Jarzabkowski recently worked with the United Kingdom House of Lords Select Committee on Risk Assessment and Planning. In Australia, she is actively collaborating with the Australian Reinsurance Pool Corporation for terrorism threat.
With over 20 years of research on the practice of strategy and markets in complex and pluralistic contexts, Professor Jarzabkowski is a leader on the changing nature of catastrophic risk and how it can be managed through collaboration between governments and capital markets.
The esteemed strategic management professor has held several prestigious fellowships and grants, including an Advanced Institute of Management Ghoshal Fellowship, an Insurance Intellectual Capital Initiative fellowship, and a European Framework Marie Curie Fellowship.
Media: Professor Paula Jarzabkowski, p.jarzabkowski@uq.edu.au, mobile +61 458 523 602; UQ Business School Communications, Emma Pryor, e.pryor@business.uq.edu.au, +61 421 772 888.