Alex Bradford wears many hats.
They include artist, quantitative analyst and advocate and role model for the LGBTIAQ+ community.
When they officially graduate from The University of Queensland on 14 December, they will add 'UQ valedictorian' to the mix.
During their time at UQ, the Bachelor of Commerce/Bachelor of Science graduand maintained a perfect GPA while pursuing extracurriculars that bettered the University and the wider community. In 2018, Mx Bradford founded the UQ Drawing Club after noting the lack of practical art clubs on campus.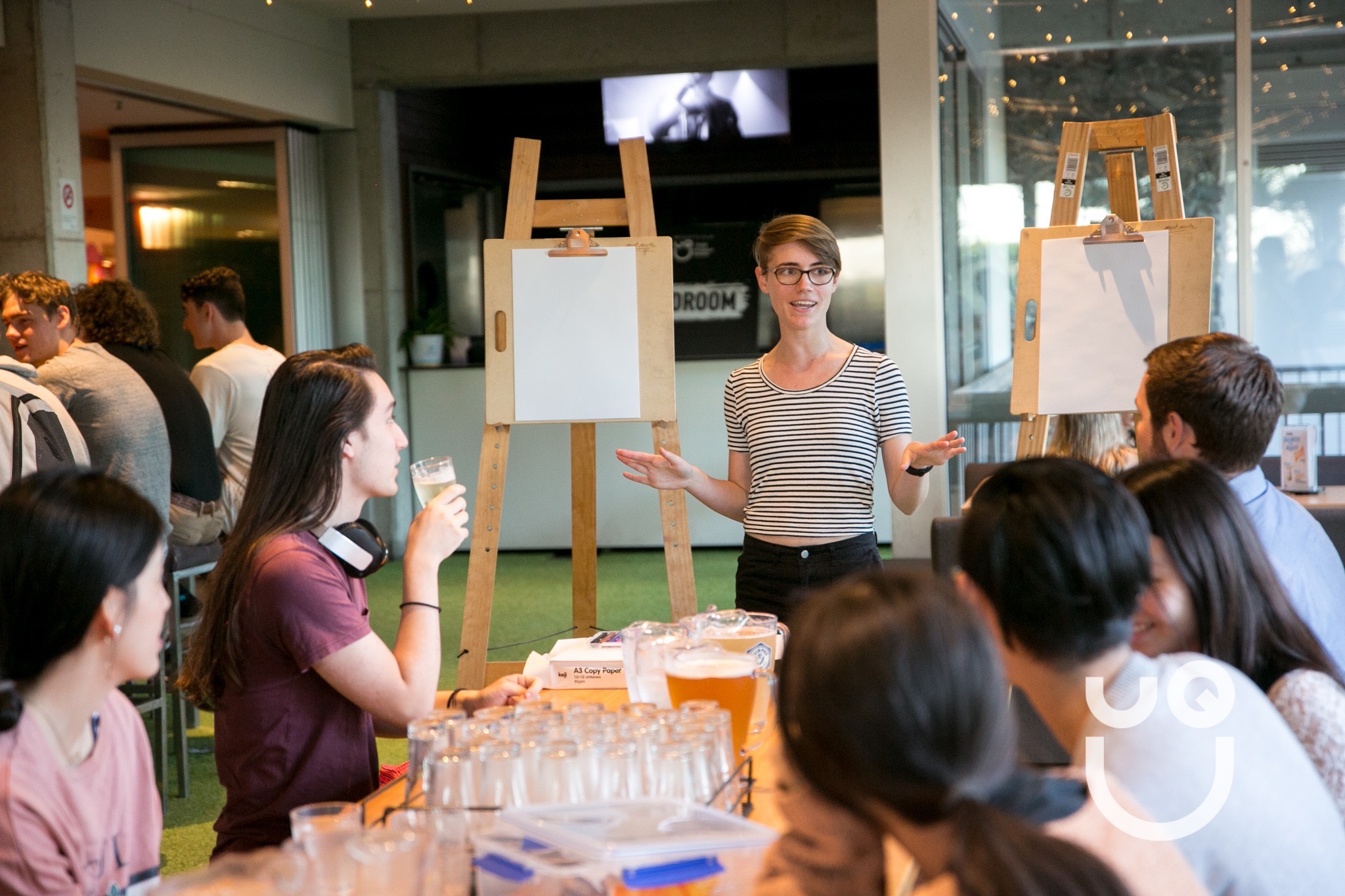 The keen artist said they were passionate about creating a safe, inclusive and accessible space for all students regardless of disability or financial status.
"My goal was to create a welcoming community – a judgement-free space where students of all skill levels could explore and enjoy art together," Mx Bradford said.
While accessibility and inclusivity are important to many students, Mx Bradford's focus on these issues stems from their lived experience.
They are a person with disability and have long been open about their chronic pain and health issues.
"There have been times where my symptoms were very difficult to manage and I had to pull back from everything, including study, to find a balance," Mx Bradford said.
"It's important to recognise that I'm not superhuman – I don't want to play into the narrative that people with disabilities deserve respect only when they've achieved great things."
Mx Bradford said dealing with these challenges influenced the path they followed at UQ. As a proud member of the LGBTIAQ+ community and the UQ Queer Collective, they were thrilled to be part of the organising committee for the 2018 Queer Collaborations conference, which was held at UQ St Lucia.
"It was special to be part of an event like Queer Collaborations, where I witnessed university queer collectives across Australia supporting each other, discussing priorities, setting goals and collaborating on nationwide projects," Mx Bradford said.
"I enjoyed becoming more involved with the queer community, which was something I didn't have an opportunity to do before university."
COVID-19 restrictions postponed Mx Bradford's graduation ceremony from July to December 2021.
In the meantime, they're applying their UQ maths and finance expertise to their role as a quantitative investment analyst at a Brisbane fixed income manager.
Recent projects include working in the sustainable finance realm and helping to develop the organisation's environmental, social and governance framework.
Outside work, Mx Bradford's current passion project is supporting and volunteering at charity art exhibitions to raise funds, most recently for the Sunlight Centre. They have also joined the Queensland Committee of the Pinnacle Foundation to support young LGBTIAQ+ students – a full-circle moment for Mx Bradford, a former Pinnacle Scholar.
Wherever life takes them after graduation, they are keen to make a positive impact.
"I'm aware of my privilege and the advantages I have," Mx Bradford said.
"My goal is to make spaces as welcoming and inclusive as possible, listen to others and elevate their voices – especially in areas where I don't have personal experience."
Read the full article at UQ News 
Contact: BEL Communications team, communications@bel.uq.edu.au