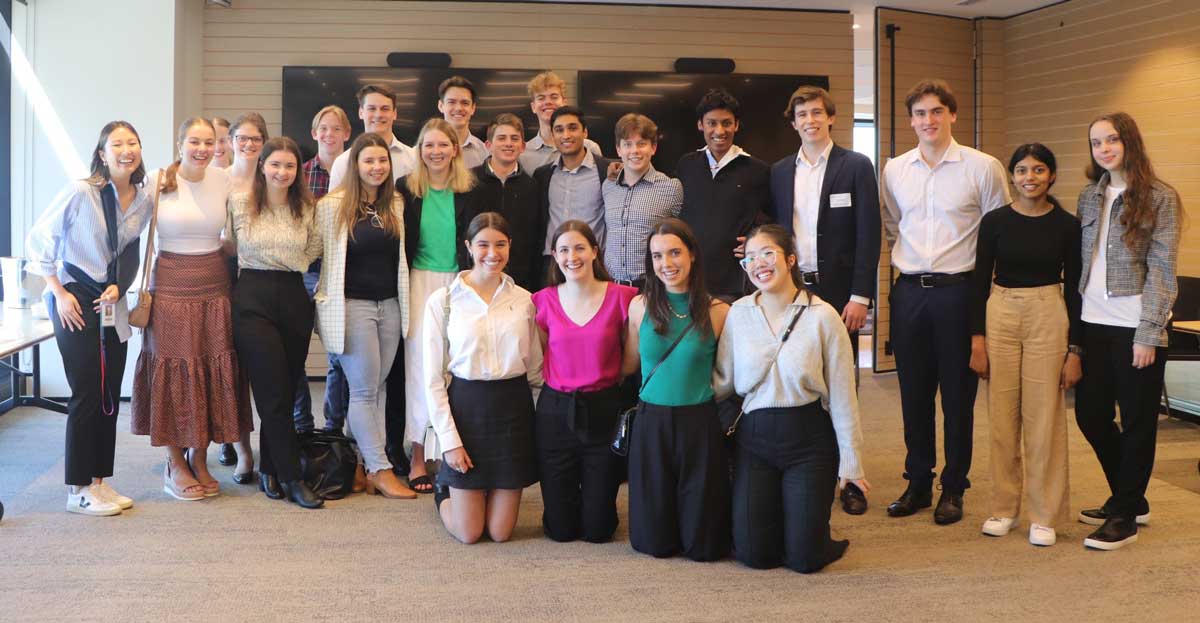 A group of 35 Bachelor of Advanced Business (Honours) students attended an exclusive networking event at the KPMG Offices on Friday 19 August.

The event was organised by the program's Student Program Committee, which aims to foster strong connections between current students, staff, alumni and industry.

At the event, students were welcomed by the Chairman of Partners at KPMG Queensland, Mr Michael Hiller. Mr Hiller gave students an overview of KPMG's structure, and his history with the company.
"Starting your career with KPMG gives you an excellent opportunity to work with a broad range of clients, as part of a really bright cohort of like-minded people," he said.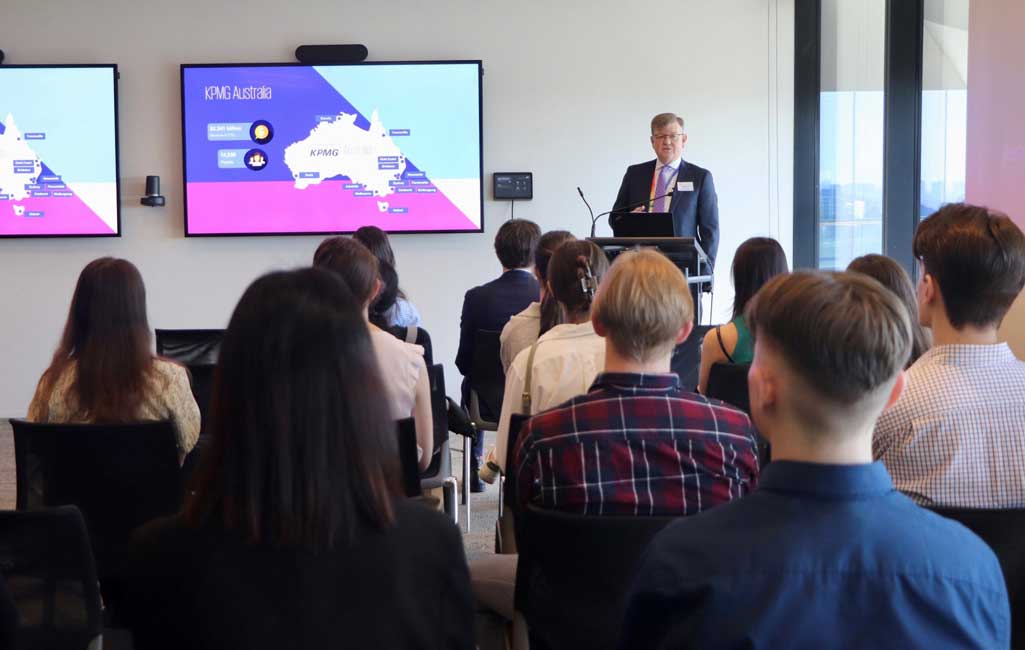 After Mr Hiller's address, the students were able to hear some valuable insights from Ned Powell, a current KPMG Graduate in the KPMG Customer team, who graduated from the Bachelor of Advanced Business (Honours) program in 2021 with majors in Accounting, Business Analytics and International Business. Mr Powell recommended that students seize every opportunity they come across as they enter Vacationer and Graduate roles.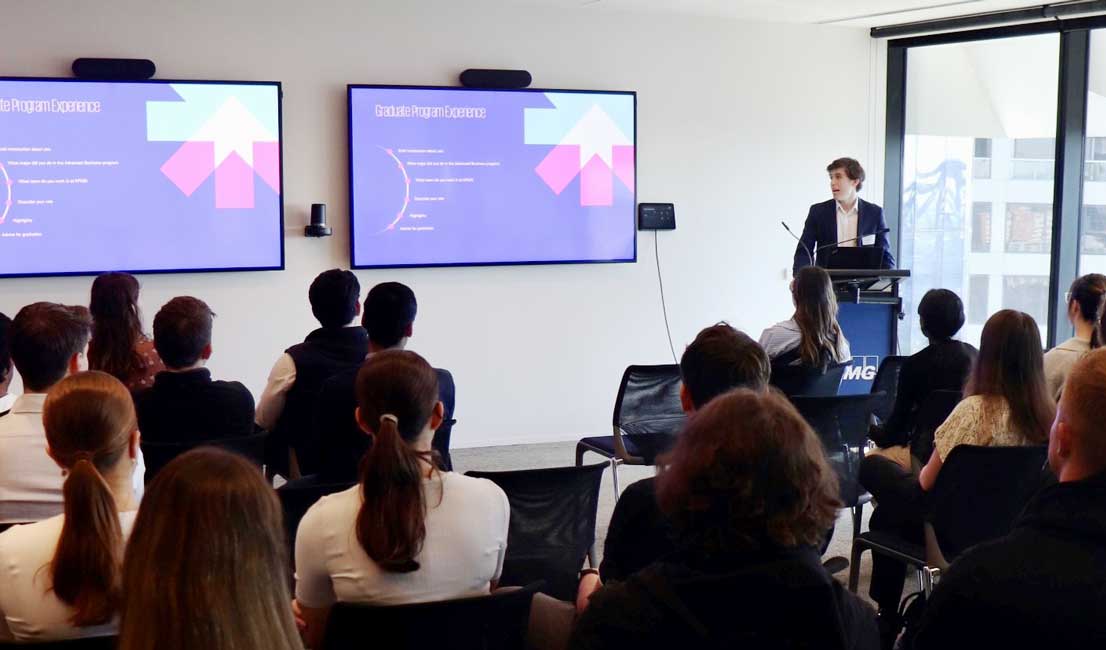 "The start of your career is an excellent time to try a bit of everything, and see what you enjoy most," he said.
Over a delicious morning tea, the students were able to network with more BAB alumni from the Class of 2021 who are currently undertaking KPMG's Graduate Program, including Stephanie Field, Karen Liang, Grant Hanson and Heshan Silva, and enjoy a tour of the office.

The event was valuable for students from all stages of the program. 

Second-year student, Campbell Carr, said that the best part of the event was getting to hear from students who were in his position not too long ago.

"They were able to provide useful insights into how their coursework has transferred into the work they're doing now with KPMG", he said.

Final-year student, Margot Wilkinson, will be commencing a Graduate role at KPMG in February. She found that the event gave her a better understanding of the culture at KPMG and the activities involved in the Graduate program. 

Ally Fulton, President of the BAB Student Program Committee, said she is excited to see more events like this come to life in 2023, as another cohort graduates at the end of the year and expands the program's alumni network even further.
Do you see yourself working in a major consulting firm like KPMG? Find out more about the Bachelor of Advanced Business (Honours).