How long
does it take
to do
an MBA? 
How long does it take to do an MBA? 
At The University of Queensland (UQ), you have the flexibility to choose how long you want to study the MBA program, depending on your priorities and professional goals. While it can take 2 years of full-time study to complete your Master of Business Administration (MBA) at many business schools around the world, the UQ MBA gives you more options.
At UQ Business School, you can:
Helen's 2-year streamlined UQ MBA experience
Working as a manager in the health industry, Helen Barker used the flexibility of the MBA to her benefit. She successfully balanced studying with parenting two children and maintaining a successful career.
"I found the UQ MBA very flexible," she says.
"I did half of my MBA before having kids, the other half of the program after. Because my husband was FIFO (fly in, fly out) and away every second week for 7 days, I had to bring my kid into class on weekend sessions and during my industry capstone course.
"The staff and students were very accommodating. Sometimes I'd be on mute in group meetings that went for 3 hours while I was doing the night-time routine with my children."
The variety of study options afforded allowed Helen to complete the program on her terms without having to wait to do any subjects.
"Although I had less time to spend on my studies after having kids, it made me appreciate everything I learned that much more."
Tim's flexible 3-year UQ MBA experience
Tim Kuusik moved through the first portion of his studies quickly, but when he came across a career opportunity too good to pass up, his pace slowed. While he was still studying, Tim credits the UQ MBA with helping him secure his position as General Manager at ARQ Group, a listed company with a strong commitment to corporate social responsibility.
"I would never have even been shortlisted for the role if I wasn't studying my MBA, but I got the job," he says.
"Even though I hadn't yet graduated, I had already developed the skills and the confidence to step up to a general management position. That was a pivotal moment for me."
To focus on learning the ropes of his new role, Tim reduced his study load.
"I did almost 80% of my course in the first 2 years, and 20% in the remaining 4 years. UQ had the flexibility to change with me."
"I don't think I would have got that level of support anywhere else," he says.
Skip the ladder. Take the lift. Why the UQ MBA is the best one-year program to fast track your goals.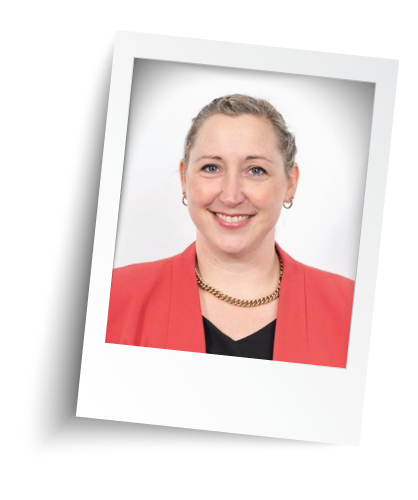 Suzanne's 1-year MBA experience
For Suzanne Wood, the decision to complete the program in 12 months wasn't an easy one, but it was the right one. As the full-time primary carer of her 4-year-old daughter, Suzanne paused work to focus on completing the accelerated program.
She found herself at a personal and professional crossroads.
"It was the perfect time in my life to make that commitment," she says.
"I had complete tunnel vision. It was an incredible indulgence, and I couldn't have managed it without the enormous support I received from my parents."
While forfeiting salary for a year was a challenge, Suzanne found the benefits outweighed the costs.
"You get out everything you put into the experience. The ability the UQ MBA has given me to design and craft the rest of my life is amazing and my horizons expanded so quickly."
Nick's 1-year MBA experience
For Managing Director of SRO Technology Nick Bamford, completing the UQ MBA full time in 1 year was a no-brainer. Noticing less job opportunities in the oil and gas industry he was working in, Nick enrolled in the accelerated MBA because it allowed him to fast-track his qualification while minimising time out of the workplace and associated loss of earning.
Eager to form a strong network by moving through the program with the same cohort, Nick leveraged the immersive course structure to focus on studies without losing momentum.
Studying the UQ MBA in 1 year wasn't without challenges, though.
After completing the program, Nick felt the pressure to immediately re-enter the job market and start earning again. For anyone considering the accelerated MBA program, Nick advises matching your career aspirations with available roles and then network your way in.
"The UQ MBA gave me the credibility and theoretical knowledge to get into strategy consulting," he says.

"But it also helped me build an excellent network in Southeast Queensland, which has been a massive help in launching my own business."
Accelerate your career with the UQ MBA