Women, leadership and business
Combating obstacles and seizing opportunities with an MBA
Ambitious women are spearheading their careers, challenging the status quo, and rising to leadership positions by investing in their education.
While gendered expectations can shape adverse perceptions of a woman's leadership style and ambitions, women are overcoming these obstacles by gaining the tools and confidence they need to break the glass ceiling in the UQ MBA. 
"The biggest barrier to females stepping up to leadership roles is confidence. Not to say that we're vulnerable; however, I think we take for granted that we have these innate leadership skills and we don't communicate them well. We tend to think it's an uncomfortable thing for us to articulate something that is naturally occurring, but we need to embrace it and harness it." 
UQ MBA alumni look at the challenges and successes they've experienced as women aspiring to influence change and drive innovation, and how the UQ MBA has been a vital asset along the way.
From internalising self-doubt to embodying leadership
Despite having over a decade of experience in management positions, Julia Chun doubted her skills and questioned if she was ready to start her MBA.
"I asked myself: 'Am I bright enough? Do I have anything of value to add? Am I too old? Am I really capable of completing an MBA?' The negative thoughts churned over in my head as I struggled to gain confidence in my abilities," Julia recalls.
UQ MBA candidate Kelly Morgan shared Julia's reservations about whether her abilities matched the level expected of her fellow MBA students.
"The biggest barrier to commencing this journey was the fear that I wouldn't be able to hold my own in a room full of very intelligent people," she says.
While Suzanne Wood was eager to start her MBA to build upon her background in health leadership, she initially felt out of her depth in comparison to many other MBA candidates with standard business backgrounds.
"I felt like at any moment someone would turn around and tell me they had made an admissions mistake and I didn't belong there," Suzanne says.
Associate Professor Terry Fitzsimmons is an expert in gender disparity and leadership at the UQ Business School. He suggests it's not uncommon for people at executive levels to still feel that they don't deserve to be there, with women in high-level positions quick to downplay their accomplishments and put more pressure on themselves. 
"I was shocked by the number of highly successful female CEOs who spoke of 'lucky breaks' or 'being in the right place at the right time' when explaining their career trajectory compared to the male CEOs I interviewed when conducting research," he says.
After noticing she was the only woman in a meeting with a dozen male colleagues, Julia started to wonder why there weren't more women present. So, she decided to challenge the doubt she'd previously felt about her capabilities.
"As a mother with three children, if I wanted a future where my daughters weren't outnumbered by their male counterparts, I knew I was going to have to set an example."
Finding the right balance for life and career goals
Terry acknowledges that while an MBA is an ideal way for people to get ahead in their career, women may confront more difficulties finding the time to balance personal obligations. 
"One of the main barriers to undertaking an MBA that women face is that the age most people start the program coincides with the peak time for having a family," he says. "Women still often end up taking more responsibility for family care and domestic labour."
Having planned on doing an MBA since she was 21 years old, Athena Manley found the right time to balance an MBA later in her life. After investigating several reputable MBA programs, she went on to graduate from her UQ MBA 20 years after she'd completed her undergraduate degree.
"Having a young family and a demanding job, I was certainly concerned about the workload," Athena says. "I specifically chose the UQ MBA as it was highly regarded, offered face to face learning, and was the most flexible."
Julia's family helped encourage her throughout her own MBA with their ongoing support and belief in her. 
"My husband brought many delicious meals to my desk," she says. "Studying as a parent was no easy feat, as we both juggled the kids' schedules and household chores."
While balancing family commitments with an MBA can be a challenge, Julia encourages people to choose a flexible MBA that suits their schedule and find their support system along the way. Since completing her MBA, Julia has transitioned out of the corporate finance world and is currently working for two startups. She works as an Analyst with Endua, using hydrogen technology to provide a cost-effective solution for long duration energy storage and the delivery of renewable energy. Passionate about reducing carbon emissions, Julia is also a Director at ThinkZero, providing Carbon Literacy training to corporate executives.
Enhancing skills to spark new opportunities 
As many strive to improve their business acumen and break into executive positions, an MBA is an important tool women can use to empower themselves with new skills and diversify career prospects. 
Suzanne found her career in nursing eventually left little room to progress past the mid-management level.
"I'd reached a point of minimal returns for effort. I needed some way to jump the ladder and have more influence," she says. "I really wanted to at least contribute my opinion in a way that affected and improved patient outcomes."
The UQ MBA gave Suzanne an opportunity to expand her decision-making abilities and develop new leadership skills. She is currently a Principal Health Advisor at Mott MacDonald, an international consultancy where she now specialises in health workforce design, planning, and management.
Having held executive roles before, Kelly looked for ways to expand her expertise to add more value. 
"I saw undertaking the UQ MBA as a way to develop these skills and bring legitimacy to my work experience." 
Similarly, after working in a government role for many years, UQ alum Stephanie Elwin arrived at a professional crossroads.
"I thought that I could either continue having a really comfortable career in the public service or see what else was out there and be a part of a different culture," she says.
By studying the UQ MBA, Stephanie gained the confidence and expertise to successfully transition from the public sector to the private sector. She is now a Partner at Davidson Business Advisory, a consulting firm that strives to enhance workplaces.
"I think of myself before I completed the MBA and who I was as a leader and I barely recognise that person now," Stephanie says. "I had a lot of raw skills, but I credit the UQ MBA with empowering me to take my career up a notch."
Beginning your MBA journey 
Learn how to shape your own success and career by developing your critical thinking, creativity and confidence with the UQ MBA. The UQ MBA expands your knowledge and skillset so you're able to thrive in any industry, tap into an entrepreneurial mindset and lead executive teams.
Julia Chun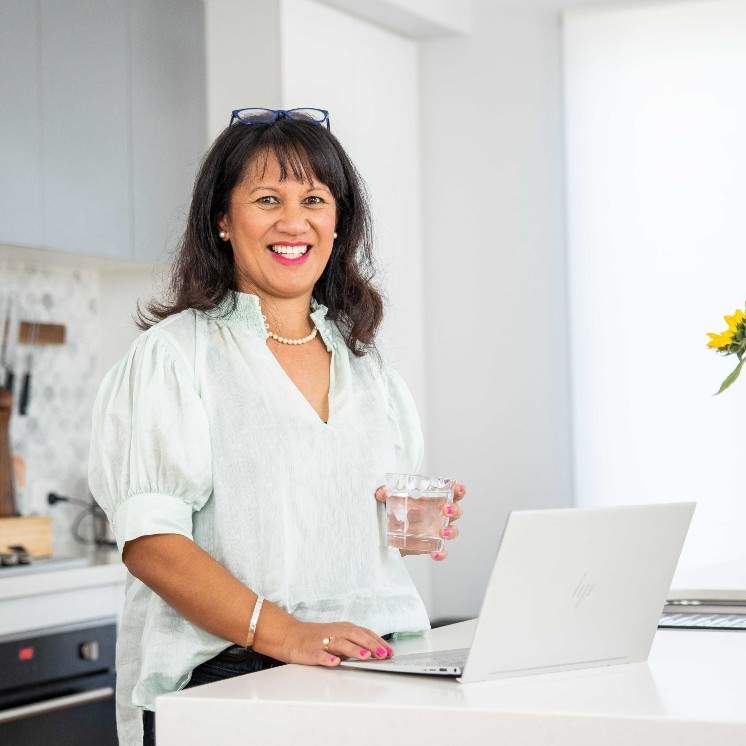 Julia was the recipient of the 2020 UQ MBA Scholarship for Women and 2021 UQ MBA Collaboration Excellence Award. Since completing her MBA, she has transitioned from managerial positions to executive roles. With over 18 years of financial and operational experience, Julia is currently focused on sustainability, renewable energy and carbon literacy. She is presently working as an Analyst at Endua and Director of Operations at ThinkZero.
Stephanie Elwin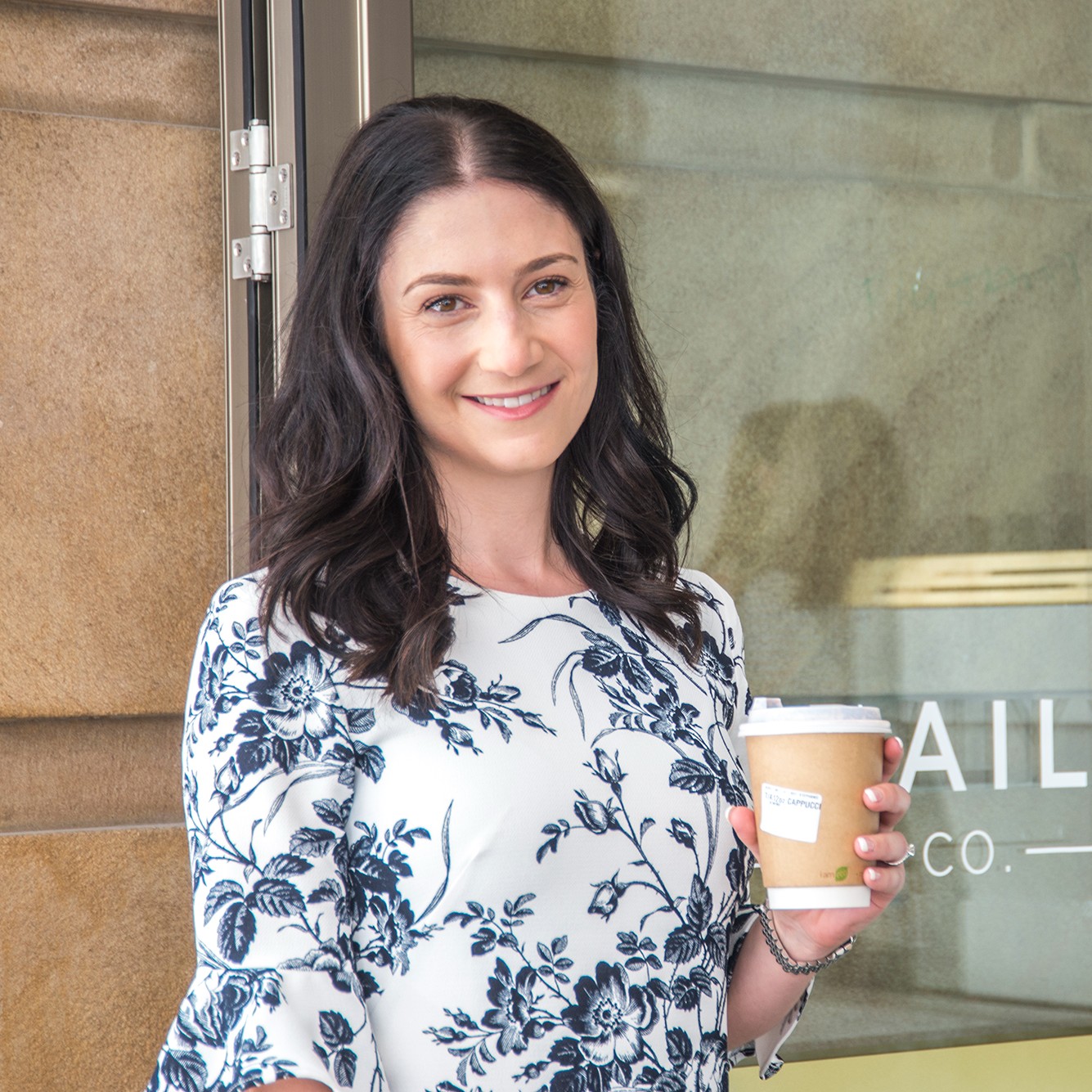 Stephanie has almost 20 years' experience in leadership roles across the public and private sector. In 2015, she was the recipient of the MBA Director's Award for Leadership. Since graduating from her MBA, Stephanie has worked for two of the 'Big Four' consulting firms to deliver large-scale change and leadership programs. She is the Deputy Chair of The University of Queensland's Brisbane Alumni Board for the Faculty of Business, Economics and Law, as well as a member of the Advisory Board for the 2022 APAC Business Leadership Summit. Stephanie is currently a Partner at Davidson Advisory, leading the firm's Queensland and Northern Territory business.
Athena Manley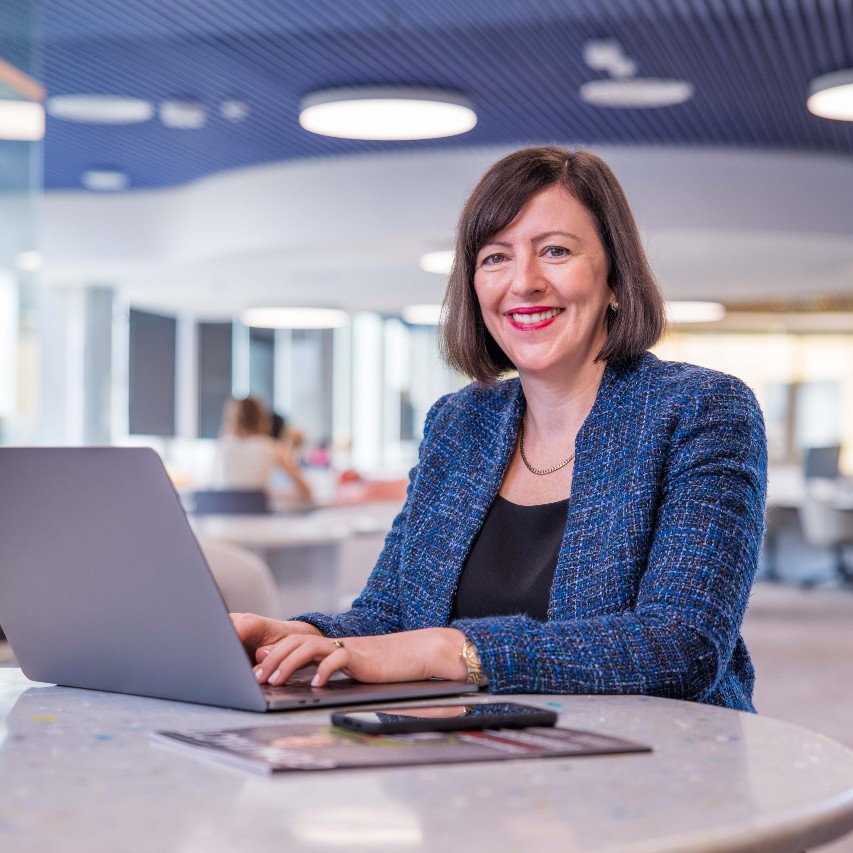 Now the Chief of Strategy at Aon, Athena was promoted 5 times while studying the UQ MBA. She was recognised for outstanding academic excellence, received the 2021 Excellence in Leadership Award and graduated on the Dean's Honour Roll. Athena's expertise lies in leading complex businesses on a growth and innovation journey across national and international divisions. 
Kelly Morgan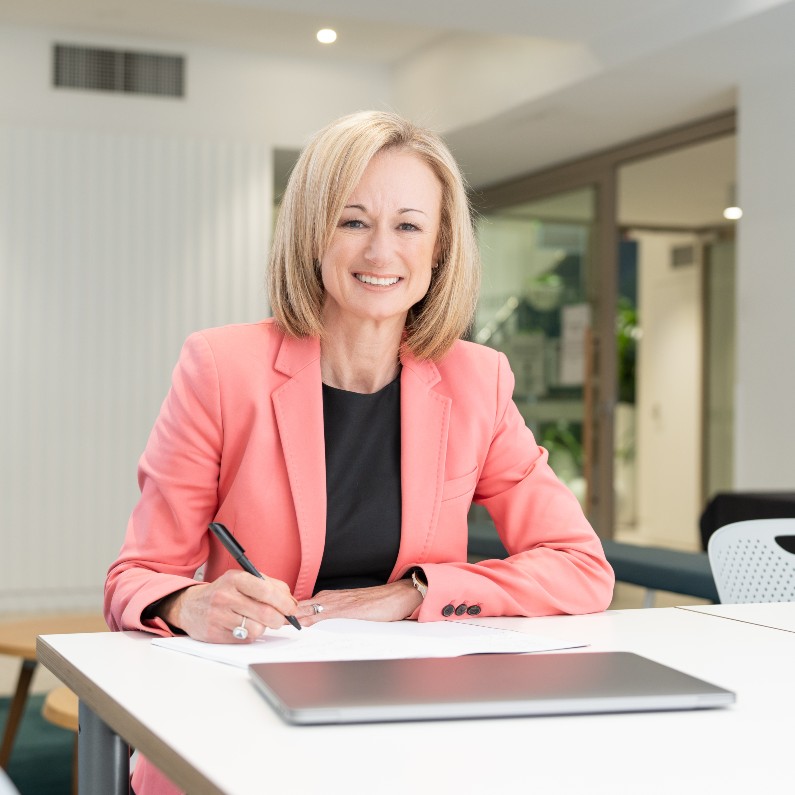 Kelly is an HR specialist and current UQ MBA student. With almost two decades of experience in senior management positions, she has developed a proven track record of delivering commercially focused HR solutions to meet strategic business objectives. Her expertise lies in culture, leadership and transformation in businesses. Kelly has most recently worked as a consultant to improve organisation culture and lead change management.
Suzanne Wood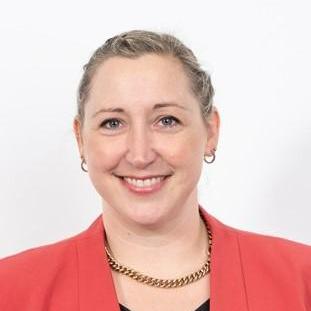 Suzanne came to the MBA from a health and aged care background. Her previous experience saw her progress from frontline nursing to clinical education and health management roles. Suzanne was the recipient of the 2019 UQ MBA Scholarship for Women and was recognised by UQ with the Personal Transformation Award and the Dean's Award for Academic Excellence. Suzanne has since worked with boutique and international management and consulting firms to optimise business operations, manage health infrastructure expansions, and design health workforces that respond to both bottom-line and future service needs. She is currently the Principal Health Advisor at Mott MacDonald. 
Accelerate your career with the UQ MBA