Study online with UQ
Take control of your future by completing an online course or degree program.
The Business School is making it easier for you to access our programs so you can deepen your knowledge, update your skill set and gain a valuable qualification that will set you apart from others in your field. Combining the latest in academic research with the knowledge of industry leaders, our online courses are flexible, affordable and deliver you the relevant skills to excel in your career.
Professional development short courses
Optimising Influence in Negotiation is an online short course that focuses on recognising and developing your individual negotiation style by considering your physiological and emotional responses.
Next course: 3 November 2020
Learning to Lead is an online short course designed for those who have moved into a leadership role within the last two years, or about to transition into a leadership role.
Next course: 11 November 2020
We're standing with you during these uncertain times with heavily discounted courses. Usually up to A$540, now at a low rate that covers our partner edX's administration processing costs and will give you a certificate of completion.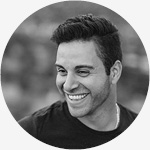 "One of the best things about the Leading High Performing Teams was the diverse range of perspectives to learn from. I enjoyed the academic theory but also gained practical insights from managers, CEOs and COOs. As a coach, I'm always looking at the bigger picture, and planning for my next role. This course, led to a few 'aha!' moments about why I succeeded in some jobs more than others as a leader."
- Michael Elwan
Our online programs
Innovative programs for rapidly developing professional disciplines
Today's business environment is changing rapidly. The Master of Leadership in Service Innovation is designed to professionally challenge and develop students into exemplary leaders ready for the future.
Corporate Innovation MicroMasters
The ability to innovate is crucial for business survival and growth in the current climate of rapid technological advancement and changing consumer preferences. Without innovation and entrepreneurship skills, more and more companies are failing when faced with market challenges.
In this MicroMasters program, you will develop the knowledge and skills to encourage innovation and entrepreneurship within your organization. The program will teach you how to understand, integrate and promote innovation in a variety of settings, including public, private and not-for profit organizations and research institutions.
Business Leadership MicroMasters
Business leadership is more than just a fancy job title and a corner office. Effective leadership requires a deep understanding of the organisation; the people who run it; the context in which it operates; and perhaps most importantly, self-insight. By building these competencies, the Business Leadership MicroMasters program prepares both emerging and experienced managers for facing the challenges of leadership.
This MicroMasters is intended for people who are interested in becoming effective leaders within their organization. This program and capstone project will teach you the skills needed to inspire your colleagues and to evolve your business.
Market Segmentation Analysis
Conducting market segmentation analysis and committing to a long-term market segmentation strategy is a complex and challenging journey for any organisation.
Learn the ten-step process to data-driven market segmentation analysis - developing skills that will enable you to meet customers' needs and gain competitive advantage.
Tourism Management
Do you want to learn about an industry that is dynamic, fun, evolving, and supports 347 million jobs around the world?
This course will provide you with substantive insights into the management challenges facing destinations and operators. Developed in partnership with Tourism and Events Queensland, the statutory marketing authority for tourism in Queensland, several modules have been shot on-location across Queensland's premier tourism destinations. Eleven leading academics share their expertise taking the learner through a visceral journey of self-discovery and exploration of various aspects of tourism planning, management of services and experiences, the changing role of technology in decision-making, and management of workforce and risk in tourism.
What's a MicroMasters?
MicroMasters programs are graduate level courses offered to advance your career. They provide deep learning in a specific field and are globally recognised by employers for their job relevance. A MicroMasters signifies your understanding in a given field and verified students of a MicroMasters program may apply to the University for credit towards a Master's degree program.