Online learning at UQ Business School
Take control of your future by completing an online course or degree. The Business School makes it convenient to deepen your knowledge, build new skills and gain valuable qualifications to set you apart from others in your field. Combining the latest in academic research with the knowledge of industry leaders, our 100% online courses are flexible, affordable, and will empower you to excel in your career. 
Why choose UQ Business School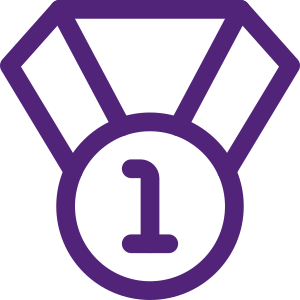 One of the world's best business schools 
We are ranked in the top 100 universities worldwide for business and management and top 5 in the Oceania region*, and #41 in the world and #2 in Australia for business and economics**. 
*QS World University Rankings by Subject (2021). 
** Times Higher Education World University Subject Rankings (2020).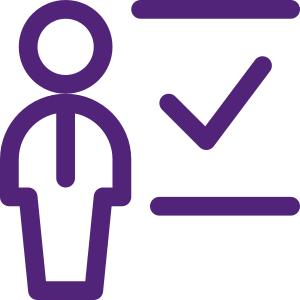 Renowned for world-class research and teaching staff 
The School's research and consulting activities ensure our teaching is at the forefront of academic knowledge while meeting industry requirements. UQ Business School's 5 multi-disciplinary research hubs deliver impactful research, consultation and influence on topical national and international issues for industry, government, and the private sector.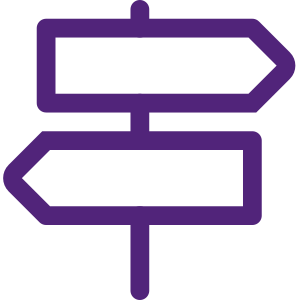 Changing how the world does business 
UQ Business School strives to find solutions to the world's emerging problems by encouraging businesses and society to work together in alignment with these four key international bodies: AACSB, EQUIS, UNWTO and PRME.  
How you can study online
Micro courses
Study single course units that can add up to a full degree (micromasters)
Taste-test degree courses before you commit 
 
Degrees
Multiple intakes every year 
Flexible study options
Choose from a graduate certificate or master's degree 
Information webinars
Master of Business Analytics Information Webinar
What to expect from your online experience 
Our online courses will allow you to study whenever, and wherever, suits you. Through your student portal, you'll access course content and learning materials, collaborate with peers and lecturers, and complete assessment. You'll also benefit from: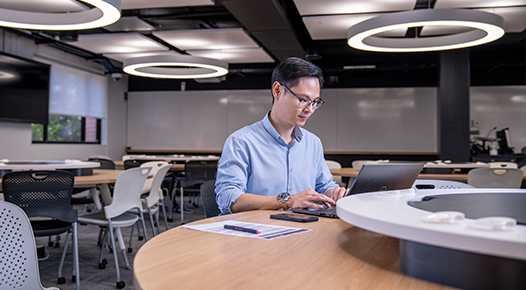 Dedicated support for online learners
As one of our online students, you will have access to a team of dedicated support officers who can assist you across your studies.  
You'll also have access to the UQ Library. There are self-paced online modules to help students use the library, or book an appointment with a librarian who can help you with training, research and referencing.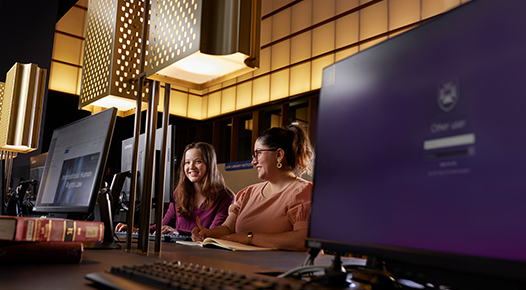 Connecting one-on-one with your learning team
Connecting with your community is a vital part of online learning and will enhance your study experience. This is why you will get one-on-one access to your tutors and academic advisors throughout your online degree. UQ Business School's teaching staff are among the best in Australia, and we ensure all our students are supported.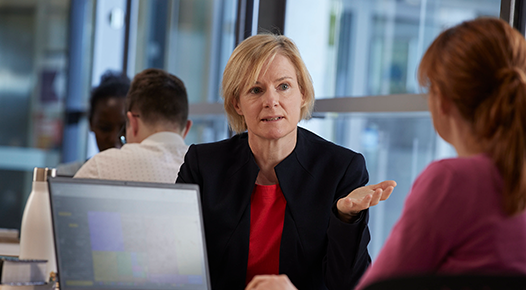 Access career and employability support
BEL Careers and Employability will connect you with the people, tools and opportunities to help you carve out your career.
You will be connected with programs, events and activities to help you explore your career options, develop your capabilities, and build your professional profile and network.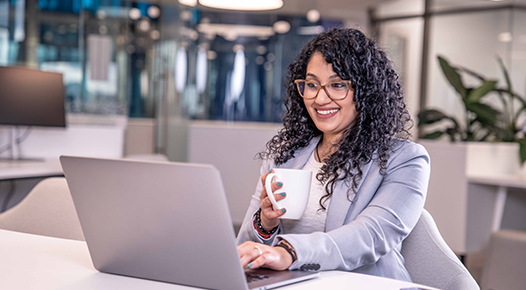 Network at exclusive industry events
Making industry connections is vital to working out your career path and transitioning to the world of work.  
As an online student, you'll have access to exclusive industry events where you can expand your network and meet potential employers. 
Want to know more? Book a one-on-one call with our
dedicated student administration team. 
Related articles
Each day, 300 billion emails are sent, 65 billion messages are sent on WhatsApp, and there are 5 billion searches on website search engines – 75% of which are on Google. Data is everywhere, and the amount of data has been doubling every 2 years for the last decade (stats from the World Economic Forum).

Move over flying cars and robot butlers – business analytics is the way of the future. And it's already here.

Economic disruption is nothing new. From the start of the digital age to the global financial crisis, history tells us that businesses need to be prepared for turbulent times.