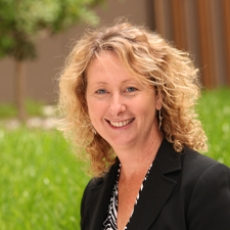 UQ Business School will host a forum on the performance of trading strategies featuring special guest Professor Allaudeen Hameed from the National University of Singapore.
The Financial Integrity Research Network (FIRN) is sponsoring Professor Hameed's visit to UQ Business School.
Chair of the FIRN Governing Council and UQBS Finance Cluster Leader Associate Professor Karen Benson said she was delighted to welcome Professor Hameed to the School.
She said, "He is a high profile finance academic with great energy and staff and students are looking forward to the opportunity to engage with him."
The forum also features UQBS Finance Professor Robert Faff and UQBS alumnus Dr Don Hamson, Managing Director of Plato Investment Management.
Professor Benson said the forum would allow academics and practitioners to come together on a topic of mutual interest.
She said, "The modern roots of finance are built on the concept of efficient markets but there has been a steady stream of evidence over the years suggesting that markets may not be as rational as the theory suggests."
"For example, Professor Hameed has documented evidence of the so-called 'contrarian' strategy in which investors buy recent 'losers' and sell recent 'winners'."
Professor Benson said Professor Faff would address the age-old concern about whether the trading costs incurred by more active investment strategies would be more than offset by the potential profits.
"Professor Faff's work posits 'pairs trading' as an effective investment approach," she said.
"The strategy involves identifying extremely similar stocks and trading on price divergence by buying the under-priced stock and selling the over-priced stock."
"It the choice pair is good, the prices will converge again and the trader will close out their position, thereby securing a profit."
"Dr Hamson brings to the forum the perspective of a current practitioner. He will share relevant insights on trading costs and other executional challenges such as liquidity, leverage, and negative skewness."
The forum will be held on Thursday 25 November at UQ Business School's Downtown facilty on level 19 Central Plaza One. The forum commences at 7.30am. For more information contact Associate Professor Karen Benson on k.benson@business.uq.edu.au or download the program.