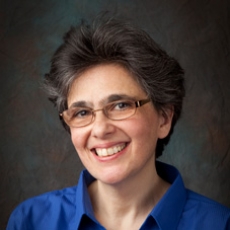 A world-renowned approach to applying ethics in the workplace - recently showcased in UQ Business School (UQBS) seminars – will be embedded in a number of the School's management programs.
Giving Voice to Values Director Dr Mary Gentile recently delivered her values driven leadership program at a series of seminars attended by UQ Business School students and leading HR practitioners in Brisbane.
"Dr Gentile had a huge impact on the people who attended her seminars and we are very excited about future collaborations with her," said UQBS's Professor Charmine Härtel.
Drawing on both the actual experience of business practitioners as well as cutting edge research, Giving Voice to Values filled a critical gap in how to enable ethical practice, said Dr Gentile.
Rather than a focus on ethical analysis, Giving Voice to Values focused on ethical implementation and asked the question: "What if I were going to act on my values? What would I say and do? How could I be most effective?"
The program was launched by the Aspen Institute and Yale School of Management, and is now housed and funded by Babson College.
Developed by Dr Gentile, a veteran of Harvard Business School and pioneer in both ethics and diversity management curricula, Giving Voice to Values is now being used in over 1250 educational and executive settings on six continents.
Professor Härtel said this unique approach to applying ethics in the workplace would be embedded in both undergraduate and postgraduate HR degrees within the UQ Business School.
"It was a very successful visit and we have plans to eventually embed this approach in other undergraduate management subjects," she said.
Dr Gentile said the program gave students – studying degrees or undertaking professional development education – the opportunity to learn vital ethical tools to apply in the work situations they are likely to face.
"It is a different way of thinking about values and ethics and leadership development - it is not just a curriculum, it's a way of thinking."
Dr Gentile said that most ethics courses focused on raising awareness about values conflicts and tools of analysis, to help people make good decisions.
"The Giving Voice to Values curriculum says that's good, that's necessary, but it's not sufficient and that what we really need to do is to ask, once you know what you believe is right, how can you get it done?"
"The challenge is often not that people don't know what is right, the challenge is that they don't think it is possible to make a difference.
"This approach gives students the opportunity to practice developing literal scripts and action plans to respond to these value conflicts. It gives them tools to do that.
"We share positive examples of people who have found ways to do that."
She said the Giving Voice to Values program had developed the curriculum in such a way that it could be used, not just in an ethics class, but in an accounting class, or a marketing or management class "because the scripts and the action plans students develop are the language of their particular discipline."
Professor Härtel said a special portal on the Giving Voice to Values website would be created so that the UQ Business School could contribute relevant case studies.
"This will not only benefit our students, but will showcase to the world that UQ is a leader in Human Resource Management and Public Sector Management education," Professor Härtel said.
For more information, visit www.GivingVoiceToValues.org