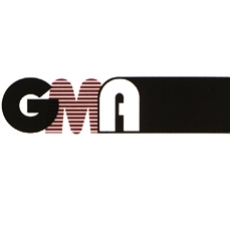 The University of Queensland Business School has been awarded a 5 star rating by Australia's most influential rating body, the GMAA, for the seventh year in a row. It is one of only two business schools in the country to have held the top rating for seven consecutive years.
In the star ratings, published today, UQ Business School has also achieved the distinction of being awarded 5 stars for its corporate links, size of management faculty and academic qualifications.
The star ratings are published by the GMAA (Graduate Management Association of Australia), a nationally recognised business association, in conjunction with The Good Universities Guide to MBA and Management Courses 2012. The GMAA star ratings are recognised as a rigorous and truly independent evaluation of the country's business schools.
The 5 star rating is the highest possible that a business school can achieve. UQ Business School and Melbourne Business School are the only current 5-star schools in Australia to have held this top rating for the past seven successive years.
UQ Business School's MBA program is already ranked in the top two in Australia by Financial Review BOSS Magazine and amongst the top one per cent in the world by The Economist.
Professor Iain Watson, Academic Dean & Head of UQ Business School, said: "At UQ Business School we work hard to maintain, and constantly improve, our standards. We are renowned for our research and our lecturers' involvement with the ever-changing world of business ensures that everything taught is contemporary and relevant.
"Gaining a 5 star rating from the GMAA for the seventh year running is a major achievement. It underlines our track record as one of the top business schools in Australia and one of the best in the world.
The UQ Business School MBA covers the key areas of contemporary management practice. Graduates possess a comprehensive working knowledge of management operations, have an integrated view of contemporary business issues, and demonstrate the communication and leadership skills essential to the management role.
UQ Business School offers three different MBA options to suit students' lifestyle and work commitments. There are two structured options - the Accelerated MBA involves 12 months of full-time study, while the streamlined MBA, which is only available to domestic students, can be completed in 24 months alongside their day to day job. There is also a flexible part-time option that gives students as much time as they need up to a maximum of seven years.
For further information visit www.business.uq.edu.au, email mba@business.uq.edu.au or telephone +61 7 3346 8100.