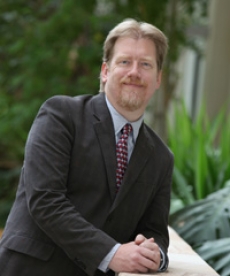 UQ Business School lecturer and innovation expert Tim Kastelle has been named as one of the world's top innovation bloggers by a leading industry website.
Tim, who lectures in Innovation Management, was placed in fifth position in the list of top 40 bloggers of 2011 produced by the Innovation Excellence site, which serves the global innovation community.
Tim is particularly interested in the impact of innovation on economic growth and supervises a group of six students carrying out research into the subject. He and fellow lecturer John Steen share the insights gained from their research and through their work with organisations at the Innovation Leadership Network blog - http://innovationleadershipnetwork.org/blog/.
Tim is the author of a variety of publications and is also editor of the journal Innovation: Management, Policy & Practice. He is the only full-time academic in the top 40 list, and believes his blog has proved popular because he maintains a practical approach.
"The focus on Innovation Excellence is very much on actionable ideas for practitioners," he says. "The more that I've worked on the blog, the more practice-oriented I've become. I try to keep it grounded in things that I know either through research or through experience.
"One critical part of innovation is idea diffusion – the way in which new ideas spread. I started the blog in part to practice idea diffusion myself, and to learn more about how to do it effectively. So that aspect of it has been a good mix of theory and practice. I've also been very participative in promoting the blog in social media, and that has helped a lot.
"I think that there is a strong appetite on the part of practitioners to hear what academics have to say about the topics that they know well. The receptiveness of this audience is often under-appreciated."