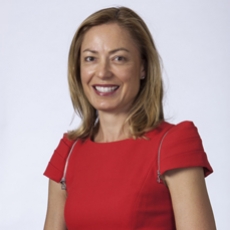 A former corporate lawyer who successfully changed career to become a marketing academic has been appointed as the new Director of UQ Business School's prestigious MBA program.
Sarah Kelly takes over the role from Dr Polly Parker, who has been promoted to head of the Management Cluster group. Sarah, who is also Senior Lecturer in Marketing, spent seven years in the legal profession, latterly as corporate counsel with Telecom New Zealand before embarking on an MBA at UQ Business School.
During her course she discovered a passion for research which led her to change direction and pursue a career in academia. She joined UQ Business School in 2010. "I am excited about my new role as MBA Director of the leading program in Australasia," said Sarah. 
"As an alumnus, I understand the challenges of the MBA journey from the students' perspective, and know how fulfilling the experience can be. I look forward to working with our MBA cohort, alumni, industry partners and outstanding faculty."
Dr Polly Parker helped to transform the MBA program during her six years as MBA Director, with the result that it is now ranked number one in Australia and Asia Pacific. She was responsible for introducing the 12-month MBA and a range of initiatives that helped to differentiate it from other MBA programs. They include the Leadership Capability Framework, the Social Economic Engagement Program and the Top MBA Awards.
Polly was also involved in gaining accreditation to the international AACSB standard, and in the Wharton Global Consulting Practicum projects. She will continue to co-ordinate and teach Management Frameworks, the MBA foundation course.
Professor Andrew Griffiths, Dean of UQ Business School, said: "We would like to congratulate Polly for her passion, dedication and vision which has helped to transform the MBA program and establish it as one of the top 30 in the world.
"We would also like to welcome Sarah as her successor. Sarah's background in the corporate world, together with her academic knowledge and her own experience as a former MBA student make her ideally suited to lead the MBA program and build on its success in the years ahead."