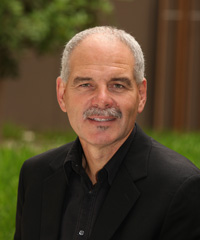 The European Institute for Advanced Studies in Management (EIASM) has recently announced that Professor Robert Faff, finance expert at UQ Business School, has accepted a position to join the board for a term of three years.
This appointment is a great achievement for Professor Faff as he will be the first non-European board member of the institute.
Professor Faff said that he is honoured to join the EIASM team, as its goals and functions match his own research passions and focus – especially around research mentoring and doctoral training.
"EIASM has a long and distinguished tradition in facilitating high quality research outcomes across the broad management sphere. Helping to further internationalise the reach of EIASM not only in Australia and New Zealand, but across the Asian region is a big challenge that I relish in the coming years," he said.
Since EIASM's foundation in 1971, the Institute has pursued its mission to enhance high quality in research and doctoral studies in management and related disciplines. Along with working with Academic Council members the Institute collaborates with a wide range of scholars in the development and running of workshops and conferences.
The overall mission of EIASM is to be a key factor in enhancing the role of advanced studies in management in Europe.
Given Professor Faff's expertise, part of his role within EIASM will be to establish the EDEN brand in Australia and New Zealand.
EIASM's Doctoral Education Network (EDEN) is based on an integrated set of doctoral seminars designed to bring participants into systematic academic interaction, leading them to compare their individual approaches and cross-examine their own research work during intensive one-week seminars.