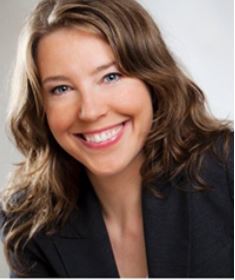 UQ Business School Strategy Lecturer, Dr Anna Krzeminska, has recently co-authored a pioneering leadership manual entitled 'Leadership in Social Enterprise: How to Manage Yourself and the Team'.
This manual aims to support the founders and chief executive officers of social enterprises by providing advice that is tailored to the realities of mission-driven organisations at various stages of their development.
The practitioner-oriented manual was derived from an extensive literature review, as well as interviews and a global survey among key Schwab staff and social entrepreneurs, conducted by the Schwab Foundation for Social Entrepreneurship, one of the world's largest non-profit organisations that support social enterprise.
Dr Krzeminska said that the manual confirms the popular notion that social entrepreneurs embody almost ideal leadership characteristics.
"They are visionary, charismatic, inspiring, as well as highly ethical and values-driven. However, the results of the manual also suggest that many social entrepreneurs struggle with an important aspect of leadership behaviour, which is associated with the professional management of their organization. To help them cope with those challenges is what the manual is about."
The Leadership in Social Enterprise manual has already generated an immense amount of interest with over 14,500 clicks to date through to the text from the Schwab Foundation website.