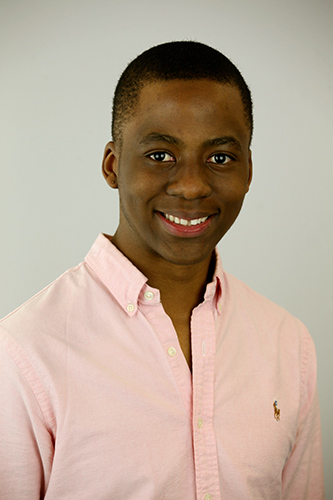 UQ Business School undergraduate student and budding entrepreneur, Nkosana Mafico, was recently voted the Australian National Champion at the Global Student Entrepreneur Awards (GSEA).
The GSEA is a premier global entrepreneurial competition for undergraduate and postgraduate students who own and operate businesses.
Nkosana, who is currently studying a Bachelor of Business Management, has received an all-expenses paid trip to Washington in April where he will compete against 49 other international finalists for the Global Entrepreneur Champion title.
"I'm really excited about this opportunity! It's going to be a great chance to network with the best student entrepreneurs from around the world, as well as showcase Australian innovation on the world stage," Nkosana said.
Nkosana was awarded the National Champion title in recognition of his role as Chief Executive Officer of PeeP Digital, an iLab company.
This is the latest accolade for Nkosana, who last year was also selected as an Australian Delegate for the G20 Young Entrepreneurs Alliance Summit.
As CEO of PeeP Digital, Nkosana has been integral to the recent launch of Funetics, an educational platform that dramatically improves the learning of correct English language pronunciation.
Nkosana moved to Australia 12 years ago from Harare, Zimbabwe and has been speaking English as a second language since he was three years old.
"I was able to fit into the community easily because I knew how to speak English, and from my travels I've learnt firsthand that English can empower people socially and economically.
"That is why with Funetics we want to ensure that every household, workplace and school can speak English fluently. In March I will be travelling to China to secure trials for the educational system with English tutoring companies," he said.
Complementary to his roles at iLab and PeeP, Nkosana is also Founder of the Council for Young Africans Living Abroad (CYALA), and Chief Empowerment Officer at Shanda Enterprises.
Lecturer in Marketing, Dr Nicole Hartley, taught Nkosana in third year Marketing Strategy despite Nkosana only being a first year student.
"He displayed a natural acumen for business strategy, within the course Nkosana was nominated and selected for a high level project with other advanced students. He is an extremely likeable, personable and charismatic young man, and his passion to make a difference and to succeed has opened many doors for him.
"Being awarded the National Champion of the Student Global Entrepreneur Awards is a testament to Nkosana's entrepreneurial determination and flair. This prestigious award is highly contested and is a sign that Nkosana is destined for global business success and recognition," she said.