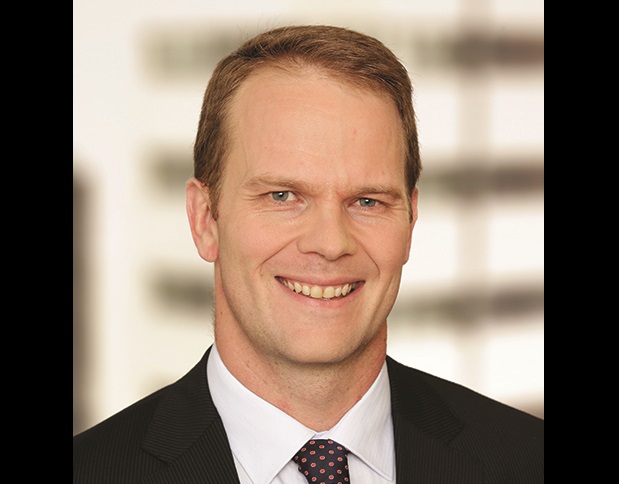 Where are you working now? Describe your current role   and what you do.
As a Partner in the corporate tax practice of PwC Australia, I help large Australian tax payers manage and meet their tax compliance obligations, always trying to keep in mind what their broader commercial drivers are.
What is the best part of your job?
The best part of my job, is also the most challenging. Nothing we do, particularly in the corporate tax environment, sits still for long and so it's a constant challenge to bring the best service to our clients. However, it is also a really enjoyable part of the job because you're never sitting still or doing the same thing twice.
What is the most challenging aspect of your role?
It's a challenging environment and it's all about the pace of change. In the world of tax where I've spent most of my time, we have a gulf between what we would like to achieve as a society - what standard of prosperity and living do we want to have - and how we raise those funds to do it? We are at a turning point in terms of our broader tax environment, and what we want it to look like in the future. It is a great challenge, but also a very exciting time to be working in this business.
Can you give us a bit of an overview of your career journey? How did you get to where you are in your career today?
I started work for PwC in 1999 as a graduate immediately after the merger between Coopers & Lybrand and Price Waterhouse, and I've stayed within the corporate tax group for the past 15 years. I've been able to reinvent what I do without having to change organisation; through each of the different roles l've had - from consultant to manager, and now as a Partner of almost 5 years - the interactions with clients change, as do the challenges.
What is your proudest career achievement?
I'm proudest of the people I work and interact with. When you see a young person coming through the business and hitting their stride as a professional, l feel immensely proud of the environment l work in, especially if l have had a positive contribution to their career.
What mentor or inspirational figure has guided or influenced your career/life?
I've been lucky enough to be guided by some great mentors throughout my career and education. Professor Colin Ferguson from the UQ Business School Honours program, who was my Honours supervisor, was an incredibly balanced man and somebody who had a great deal of insight. Throughout my professional career, l have been very lucky to work with some great individuals. For example - icons in the tax market like Don Munro in Brisbane, or in other disciplines people like Rob Hubbard. It's very hard to name just a few. I've been immensely lucky to be in an environment where I had exposure to such great people, where they have given me advice and helped prepare me for my career.
What was the highlight of the Honours year for you?
There are three key highlights I have from my Honours year. The first was developing a critical sense of how you approach a challenge or a problem. The program encourages you to ask questions - Why is this the correct answer? Why is that statement correct? The second highlight is access to the fantastic alumni network. Being able to reach out to some pretty impressive people is fantastic, especially when you think about where some of the alumni have ended up as a result of the program. Last but not least, the program is a representation of what you have experienced to prospective employers. The program takes you above and beyond, and employers value it greatly.
What piece of advice would you give to anyone wanting to do the Honours program at UQ Business School?
The simplest piece of advice I can give, is do it. It is a challenge, do not underestimate it. It will stretch you by providing you with perspective on things you won't have experienced before, but the resounding theme that comes through from any of the alumni is that they are a much better professional as a result of this challenge.
What about an Honours degree at UQ Business School made you want to study here?
The UQ Business School Honours program embeds a critical mindset, first and foremost. You're challenged to ask why? This is the most valuable question you can ask in most contexts. It also provides a fantastic network of people who can help further your career – the people I met as part of the program, are still those that I connect with today. The third point is signalling - if you talk to a prospective employer and can say you have been through this program, and have completed this challenge, you are sending a signal about your potential.
 
Want to have the spotlight in the next Alumni e-news? We'd love to hear what you've been up to since graduating from UQ Business School. Share your story with us