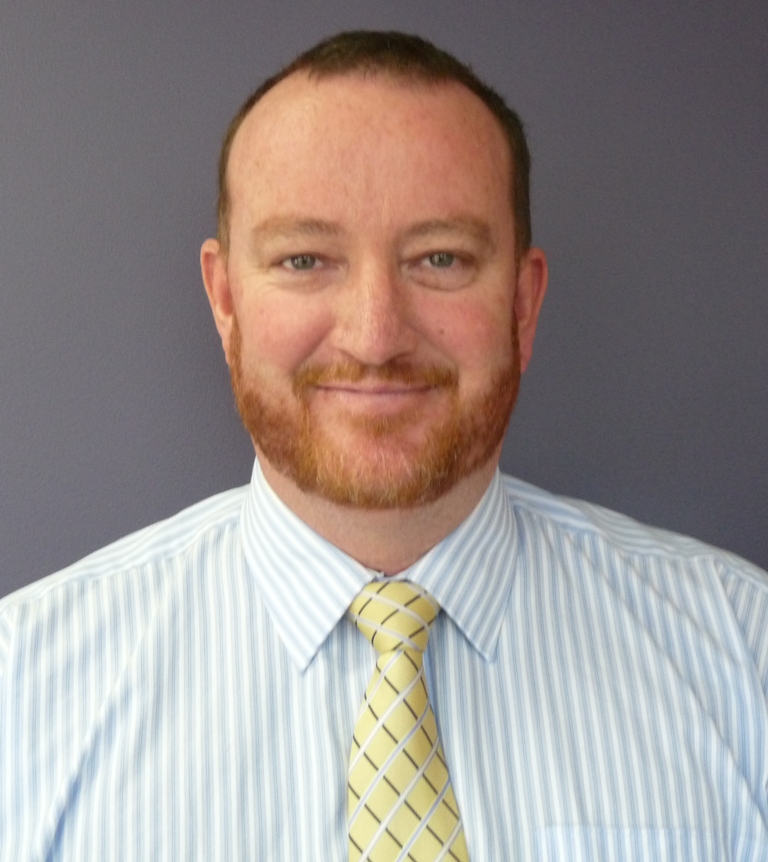 Why did you decide to do an MBA?
I wanted to go further in my career. I had plenty of experience but felt I hadn't the right qualifications to back it up and take the next step. My original degree was in IT but a Masters of IT would have pigeonholed me.
Initially I was a full-time student, but part way through my first year my wife became pregnant so I changed to part-time study and went back to full-time employment. I was still able to graduate with my MBA in two and a half years.
What were the highlights of your MBA program?
It was great to mix with people of many different generations and backgrounds. You benefit from a great network, bringing together people from all over the world - India, USA, New Zealand. The MBA also opened the doors to middle to senior management roles for me.
Why did you move overseas after graduating?
In the run-up to my graduation, I had been working for Queensland Rail and although I had been in a variety of roles, I was going nowhere fast. I wanted to gain international experience and open up my horizons.
My decision was partly inspired by a leadership course I completed during my MBA. A lot of focus was put on personal growth and the lecturer encouraged me to go for international experience.
I was able to obtain a British passport so upon graduation, I relocated myself, my wife and nine-month-old daughter to the United Kingdom. What better opportunity to spread my wings than embark on a very ambitious journey with my young family in tow. It was a big decision, but probably the best I have made in my life.
How was your life and experience in the UK?
We had three wonderful years living in Crawley, West Sussex which is just outside the M25 ring road south of London. Crawley is adjacent to Gatwick Airport, which has the world's busiest international single runway.
I began work with TubeLines Ltd, an organisation engaged in a public-private partnership (PPP) with Transport for London on the London Underground. It provided great insight info of how a PPP works within a very regimented legislative environment.
As Contracts and Procurement Performance Manager, I was responsible for ensuring contract compliance for TubeLines, reporting to Transport for London on the management of the three busiest Underground lines. The Jubilee, Piccadilly and Northern Lines move approximately 500 million people across London each year. A major upgrade project was underway in preparation for the London Olympics.
After 12 months with TubeLines, I spent two years as Commercial Manager with the Rail Safety and Standards Board, which is responsible for ensuring the safety and compliance of all of the British Rail network.
What did you take from this international experience?
It was a huge benefit and the experience was life changing. I even made connections in the UK with companies in Australia! What I miss most is playing golf at twilight (which is not possible in Queensland because the sun sets so quickly), the countryside and heritage.
Why did you decide to come back to Australia?
We would have stayed two more years but my wife's father got sick so we decided to return. This was a big decision again because another position may have been offered to me in the UK with the London Olympics Delivery Authority. But we are now very happy to be back in Australia.
What has happened since your return?
Having left Australia with one young daughter, we returned in 2010 with two. I took up employment as a consultant with CDL Australia – a small consulting firm catering specifically for the rail industry. I worked on a number of significant projects - revenue protection for TransLink in South East Queensland, a risk review of the myki smartcard for Metlink in Melbourne, acting as procurement consultant for the transport authority in NSW and reviewing procurement risk on a major rail upgrade project for the Depart of Transport Queensland.
I left CDL in 2011 and took up an interim role with CITEC ensuring the effective supply of ICT assets for the Queensland State Government, then another interim role developing procurement policy, process and procedure for the South Bank Corporation. Since June 2012, I have been employed by UnitingCare Queensland as its Procurement Systems and Policy Manager. I have a key role providing support for UnitingCare's group procurement department.
How different is the non-profit sector from the transportation sector?
It is very different in terms of culture - you have to be even more transparent about everything you spend and everyone is passionate about what they are doing. We are working for a great cause - health and communities care - and staff embrace it 100%. There is a great spirit of support, engagement and collaboration within the organisation.
How do you think your future looks professionally?
My aim is to reinforce my skills as a senior manager, then I would like to move into an executive management role.
What do you think will be the business challenges in the next five to ten years?
Procurement and supply chain management is changing radically. Executives are realising that effective procurement is a big business driver and that it is not worth neglecting this aspect of the business. At a time where all costs are scrutinized, it is a field that will become more and more important.
Want to have the spotlight in the next Alumni e-news? We'd love to hear what you've been up to since graduating from UQ Business School. Share your story with us