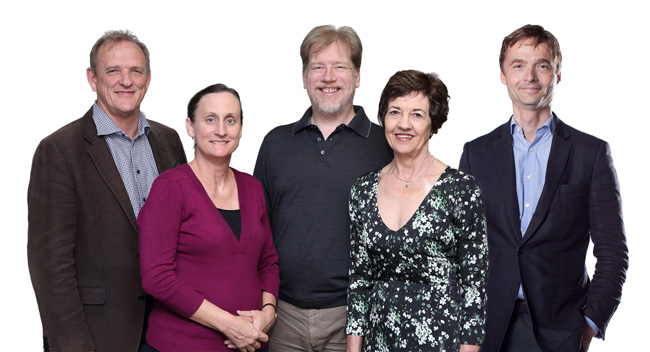 The UQ Business School Master of Business Administration (MBA) program has been praised for teaching excellence at the 2014 Australian Awards for University Teaching in Canberra.
The program, led by Professor Polly Parker, received an award for Programs that Enhance Learning in the Postgraduate Education category.
This award, which recognises quality teaching practice and outstanding contributions to student learning, was presented by Senator the Hon Ryan Scott on behalf of the Hon Christopher Pyne MP, Minister for Education.
Academic team members who also contributed to the program's success included, Professor Fiona Rohde, Associate Professor John Steen, Associate Professor Neil Paulsen and Dr Timothy Kastelle.
Professor Polly Parker said that this recognition reflects the ongoing commitment of all academic and professional staff who contribute so positively to UQ Business School's flagship MBA program.
"The national teaching award for the postgraduate program that enhances learning also recognises the redesign of an innovative MBA program that was first delivered in 2008, providing a strong foundation upon which quality and reputation continue to build."
This is another accolade for the UQ Business School MBA program, which has also been ranked as one of the leading MBAs worldwide and number one in the Asia Pacific region by The Economist.
Dean of UQ Business School Professor Andrew Griffiths said that this award is further validation of both the calibre of our program and the expertise and talents of our staff.
"This is a fitting accolade for the tireless work that these individuals have undertaken to ensure the ongoing development and delivery of the MBA program. We are all very proud to see our program and teaching staff go from strength to strength," he said.