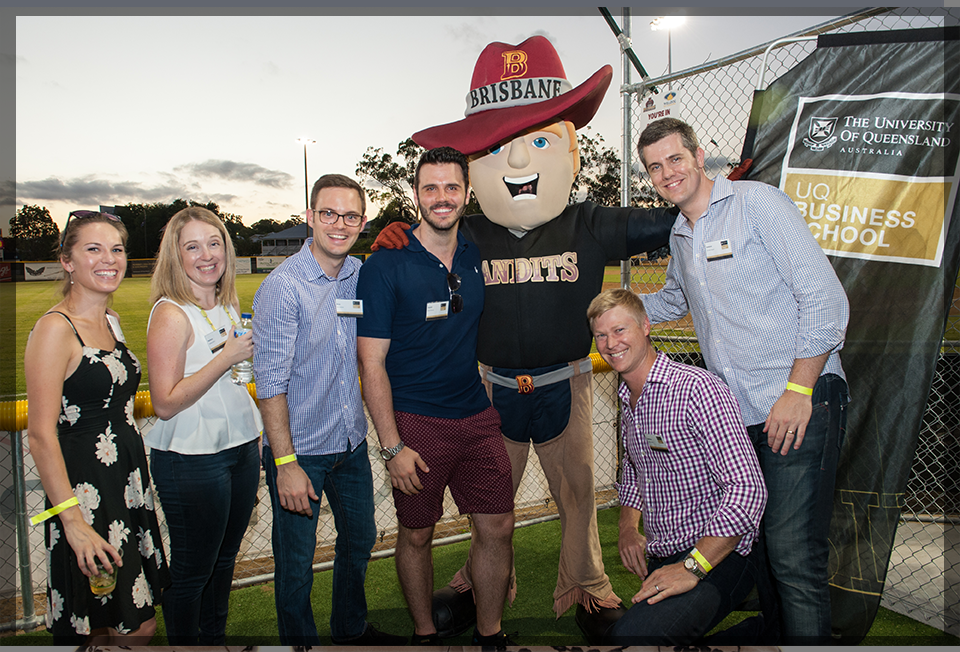 On Friday, 16th January 2015 over 60 UQ Business School alumni and current MBA students came together for an evening of baseball and networking at Holloway Field, Newstead to watch the Brisbane Bandits versus the Sydney Blue Sox.
UQ Business School is a proud sponsor of the Brisbane Bandits and one of the final games of the season was the perfect setting for a fun and exciting networking event.
Visiting Professor Alan Kerzner from Wharton Business School, University of Pennsylvania was a guest at the event and had the opportunity to throw the ceremonial first pitch.
The attendees enjoyed an evening of baseball and networking over drinks and canapés. With a lucky few attendees wining the lucky door prizes which consisted of a range of Brisbane Bandits merchandise.
Even though the Bandits lost to the Sydney Blue Sox 3-4, it was exciting game enjoyed by all. View the photos from the night on the UQ Business School Facebook page.
If you have any feedback about this event or would like to attend an alumni event in the future please click here.