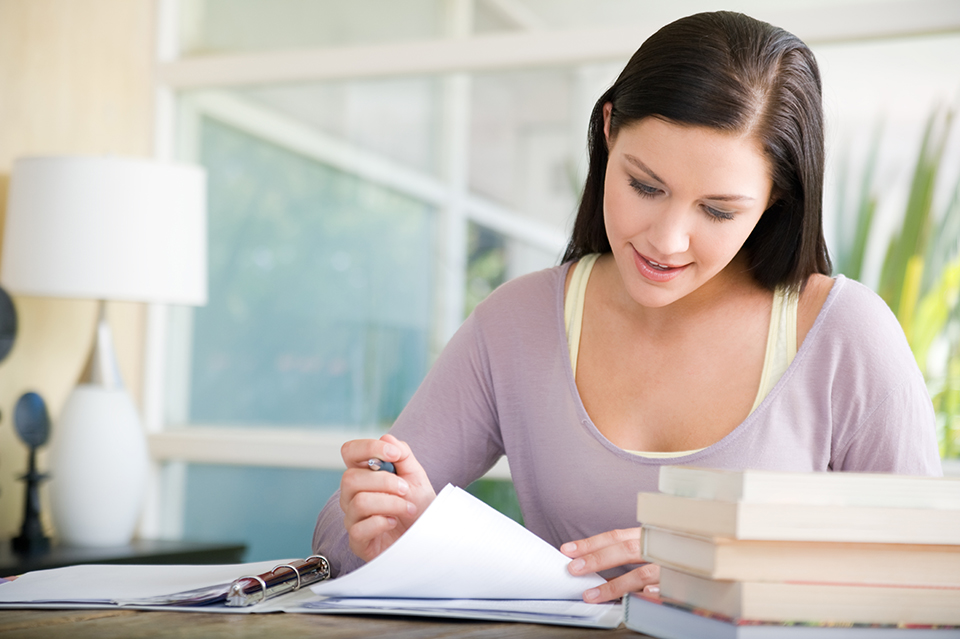 A strong CV can take months to create – but the process will give you a greater insight into your capabilities and career direction, says Libby Marshall, who leads the MBA Career Resource Centre.
Presentation is an important factor in convincing an employer you are right for the job and providing a CV is the first step in the process. A good CV will help to set you apart from other applicants and secure a place on the interview shortlist.
Rather than writing a resume on the spur of the moment in response to an interesting job advertisement, it pays to step back and reflect in greater depth on your skills, strengths and experience, all of which make up your  capability to perform  in a position.
Creating a powerful CV that fully encapsulates your value proposition can be a challenging exercise as it requires a period of self-examination. You will need to ask yourself some searching questions: What am I good at? What is my value proposition to a future employer? What is my differential?
The process can take two to three months but the time invested is well worthwhile. You will end up with a more convincing resume that truly reflects your core capabilities, making a strong statement to an employer: This is who I am and what I can bring to your business.
By understanding your value proposition, you will also gain an insight into the type of roles best suited to your skills. This will help you develop a surer sense of your career direction and make you less likely to apply for the wrong jobs. Changing jobs is time consuming and stressful. Directing your energy and focus towards the positions most suited to you will make the task less daunting, more worthwhile and potentially more rewarding.
At UQ Business School, we encourage all students to undergo this process and to create a 'foundation CV' that can be adapted to different situations. With this in mind, here are some other ways to polish your CV and ensure it stands out from the crowd:
Think about the reader – all too often CVs are written from the applicant's point of view. At the front end of the employment process an employer is most interested in understanding the value you can bring to the business. Ensure that your CV presents a clear value proposition including the four or five hardcore skills that you can offer with quantative evidence of your experience.
Be relevant – if you are applying for an advertised position, be sure that your CV reflects the expertise requested. Adapt your foundation CV to address the specific requirements of the role. However if you are having to make significant changes beware - it could indicate that you are veering too far from your chosen career path.
Do your research – there is no longer an excuse for ignorance, given the wealth of information online. Read up about the company background and the profiles of key personnel. If you are unsure about any aspect of the role, it doesn't hurt to pick up the phone and ask.
Use the right language – use language appropriate to the level you are at or aspiring to. If you have 15 years' experience in a particular area, elevate your language to reflect this.
Be succinct – keep your CV short and sharp and make every word count. Don't be repetitive - if you have had a number of similar jobs, don't mention the same responsibilities over and over again. The maximum length of a CV is the subject of debate. Most experts say four pages – though a shorter, well-written document can have a more powerful impact than a longer CV, which may cause readers to lose interest.
Don't include a photo – not only is it a waste of space, but research shows that people can make snap judgements based on facial features without time for rational thought. Of course employers can view your photo on your LinkedIn  profile if they really want to, but in a CV it is best to stick to words only.
Quantify your achievements – use numbers wherever possible to provide proof of your successes. If you have managed a budget of $3m, led a team of seven people or increased sales by 20 per cent, say so. Don't leave readers to make their own assumptions about what a 'significant' amount might be.
Reflect your personal brand – not just a skilled professional but also a unique individual. Your CV should also reflect something of your personality - for example, through your choice of language or your hobbies and interests. We find that employers are increasingly interested in candidates' extracurricular activities, in particularly any involvement in non-profit bodies and causes which are evidence of extra-curricular and community leadership ability.
Creating a strong and authentic CV is a slow process, but for those willing to put in the time and effort, it can be a powerful tool for career progression.
Contact the MBA Careers & Resources Centre or the Careers and Recruitment Centre for any advice or help.