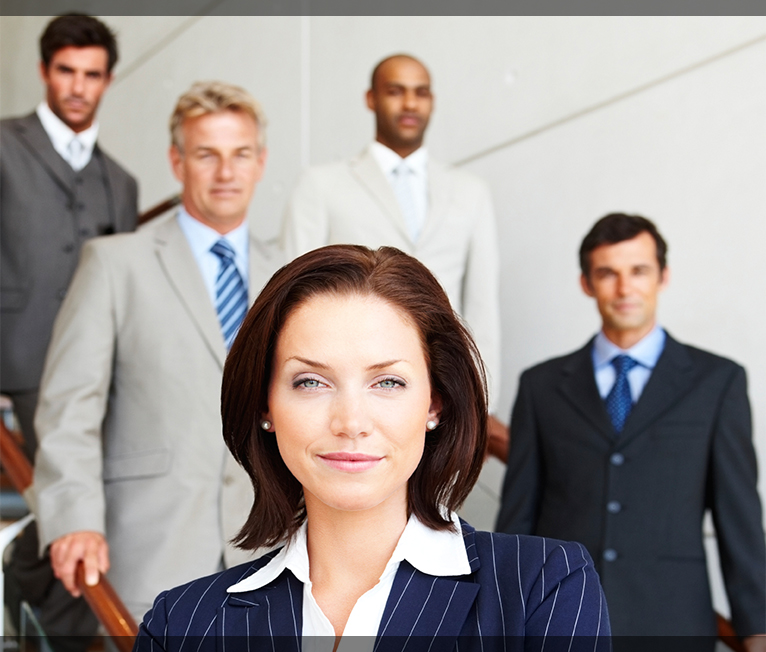 A new report has outlined a list of measures that women can take to improve their chances of achieving a senior executive role.
Forty years after the first sex discrimination laws came into force in Australia, women are still a long way from achieving equality at work.
Women's employment remains concentrated in areas such as administration and personal services, with many part-time or casual roles. And although female graduates have outnumbered men for the past 30 years, women still only account for one in four (26.1%) senior managers and one in five (20.4%) directors of ASX 200 companies.
Research suggests that the barriers facing women are complex and varied, ranging from outright discrimination and access to childcare to more subtle factors such as unconscious bias and lack of confidence.
Now a new landmark report has produced a 'roadmap for change'. Filling the Pool recommends actions for government and employers but it also outlines ways in which women can enhance their own career progression, based on advice from women themselves and backed by evidence from research.
Filling the Pool is an initiative from Western Australia, where business has been described as a 'boys' club', dominated by the traditional male industries of mining, energy and construction.
The report, commissioned by the influential think-tank, the Committee for Perth, was produced by Dr Terrance Fitzsimmons and Professor Victor Callan  of UQ Business School and a steering committee of senior business figures.
It comes to the conclusion that achieving gender equality is everyone's responsibility. Dr Fitzsimmons, a lecturer at the Business School and a former executive in a mining company, says: "Government, employers and women themselves all have a role to play. Unless we all work together and take action now, the problem of gender inequality may persist for generations to come."
One hundred women were interviewed for the report. Here are their suggestions, with additional comment from experts and industry figures.
• Start with the end goal in mind
Understand what organisations look for when choosing candidates for top jobs, work out how you can gain the necessary skills and experience and have a career plan. Usually CEOs and board members are selected on the depth and breadth of their experience, which is directly related to the time spent in the industry. Therefore taking a career break or working part-time can make a woman less competitive than a man who has worked full-time throughout. Take this into account when planning your career.
• Be opportunistic
Identify opportunities as they arise and be ready to take them up. Make your manager aware that you are open to taking on new challenges. If you miss out on an opportunity, find out why and ask what you need to do to be eligible in the future. If you are not being offered such assignments and there is no adequate explanation, consider moving to a different team or a new organisation altogether.
• Find a flexible employer
Lack of options for flexible working and access to childcare are the two main reasons why women leave the workforce. Flexible working can allow mothers to maintain the same workload by fitting it around their responsibilities.
However beware of part-time working. Dr Fitzsimmons warns: "While part-time roles help to keep women in the workforce in the short term, in the long run they contribute to inequality by limiting their experience and making it harder for them to secure top jobs. Look for employers who support flexible working in operational roles and provide ongoing professional development"
• Share chores and childcare
Children tend to arrive at a time when women are moving into middle management roles, so having a partner who will share the load is a major source of support.
Sheryl Sandberg, the COO of Facebook and author of Lean In, says: "I truly believe that the single most important career decision that a woman makes is whether she will have a life partner and who that partner is. I don't know of a single woman in a leadership position whose life partner is not fully—and I mean fully—supportive of her career. No exceptions."
• Get a mentor
Most of the women interviewed mentioned the importance of having a mentor. Internal mentors can provide a greater insight into the organisation and the decision making processes, while external mentors can offer a safe space to reflect on career options.
While mentors are useful for both sexes, Dr Fitzsimmons believes they may be particularly helpful for women who may have missed early opportunities to develop confidence and team leadership skills during their school years.
• Build your confidence
Lack of confidence holds women back from seeking and achieving promotions. Building self-confidence starts with building awareness through leadership training and self-development. Understanding your role and building your expertise is another way to build confidence.
• Network
Good work by itself is not enough to get you noticed –- learn how to network and promote yourself effectively. Dr Fitzsimmons' research shows that most male CEOs are appointed from within the same industry, whereas female CEOs were more likely to specialise in a subject such as finance of law and work across different sectors. Therefore women in particular should look to build connections across a broader range of industries.
• Be true to yourself
Women leaders face a 'double bind' in terms of the behaviour that is expected of them. Those who abandon the traditional gender role and adopt a male leadership style are often downgraded in assessments, while those who display more feminine traits are seen as too soft.
The majority of women surveyed felt it was better to try to achieve a balance, to remain true to themselves and not compromise their femininity or values. Ultimately women need to develop their own leadership style – though understanding the male way of working is essential to achieving outcomes.
• Help to bring another woman through
Female role models are important for women aspiring to senior roles so take on the responsibility of helping others to rise through the ranks.
• Bring men into the conversation
Men are often unaware of the challenges women face or their own unconscious biases. Encourage them to be champions of change. Invite a male colleague to address a 'women in leadership' event and report back to the board on the issues discussed.

Professor Polly Parker, an expert in careers and leadership at UQ Business School, says: "Examples such as the Queensland Male Champions for Change  show that the prevailing belief now is that men need to stand up for the rights of women. Otherwise this will always be seen as a gender issue and not one that relates to talent in the workforce."
Contact the MBA Careers & Resources Centre or the Careers and Recruitment Centre for any advice or help.