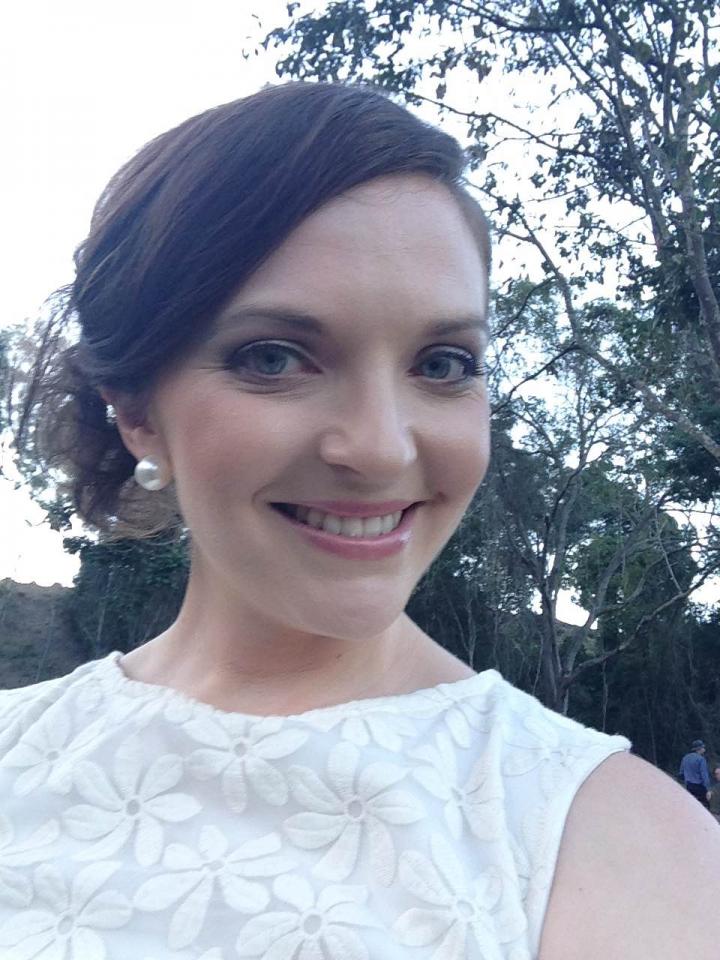 Coming from a family of doctors, physios, and paramedics Annalese Greiner decided she wanted to branch out and follow her own path. Find out how UQ Business School helped her find her dream job.
Why did you decide to study a Bachelor of International Hotel & Tourism Management?

I came from a family of doctors, physios, and paramedics so I wanted to branch out and follow my own path. Originally, I wanted to be in the hotel industry, but later realised the travel industry is where my passion lies.
I always wanted to travel, I did a rotary youth exchange after high school and that inspired me. I enjoyed learning about other cultures and people; I enjoy promoting travel and encouraging people to get a better understanding of other cultures.
Could you give us details about your career history? How/where did you start?

UQ Business School lecturer Karen Hughes got me into the Executive Shadowing Program during my time at university, and through that program I did shadowing at Tourism and Events Queensland. Towards the end of the program I asked for a job and was given some temping work before getting a full time job with the Digital Marketing team.
I started as a Marketing Assistant at YHA, I liked the idea of working for a not for profit, and promoting travel. I was doing marketing but have slowly moved into more travel related activities.
Could you please describe your current position?
In my current role I mostly look after the operation of YHA's travel booking system and the travel side of things for our Queensland operated hostels. I manage the operation of YHA's travel booking system as well as train Queensland hostel staff, promote travel on our website, negotiate rate contracts and packages with our Queensland tour operators, and look at ways we can work together to promote travel to the youth and backpacker market.
What's the most challenging part of your current role?

Working in a small industry where everyone knows everyone and you need to know the history behind why things are a certain way and understand existing relationships between the two organisations. In business relationship management organisations might be involved in many different aspects and you have to be aware of overall relationships, not just those that relate to my role.
What is your proudest career achievement?
When I first started at YHA I did an in depth analysis of the business for the Queensland Tourism Award, I had to look at all aspects of the business, and eventually put forward a submission which then goes onto the Australian Tourism Awards. We ended up winning the Regional and Queensland Tourism Award, and also came 3rd in the Australian Tourism Awards.
What is your motto in life that you try and live by?
Don't take things too seriously and enjoy what you do! I try not to focus on the bigger picture, and just enjoy what I do now until I wake up and don't enjoy it anymore, then it's time for a change.
What mentor or inspirational figure has guided or influenced your life in a certain way?
UQ Business School tourism lecturer Karen Hughes was a big influence in pointing me in the right direction as to what type of company I wanted to go with for the Executive Shadowing Program. She encourages students to go to the next level and that they are doing a great job.
Do you have any advice for someone wanting to study at UQ Business School?
Participate in the Executive Shadowing Program or the Industry Placement Program because UQ Business School has a big advantage of having strong connections to industry.
UQ Business School alumni come back as guest lecturers as well which is a good opportunity that current students might not get at other universities. These extra interactions with industry, led me to where I am today as I wouldn't have been able to get my foot in the door with Tourism & Events Queensland without doing the Executive Shadowing Program. Continue to stay connected as an alumnus, give back and help out as that is what helped me.
Want to have the spotlight in the next Alumni e-news? We'd love to hear what you've been up to since graduating from UQ Business School. Share your story with us.