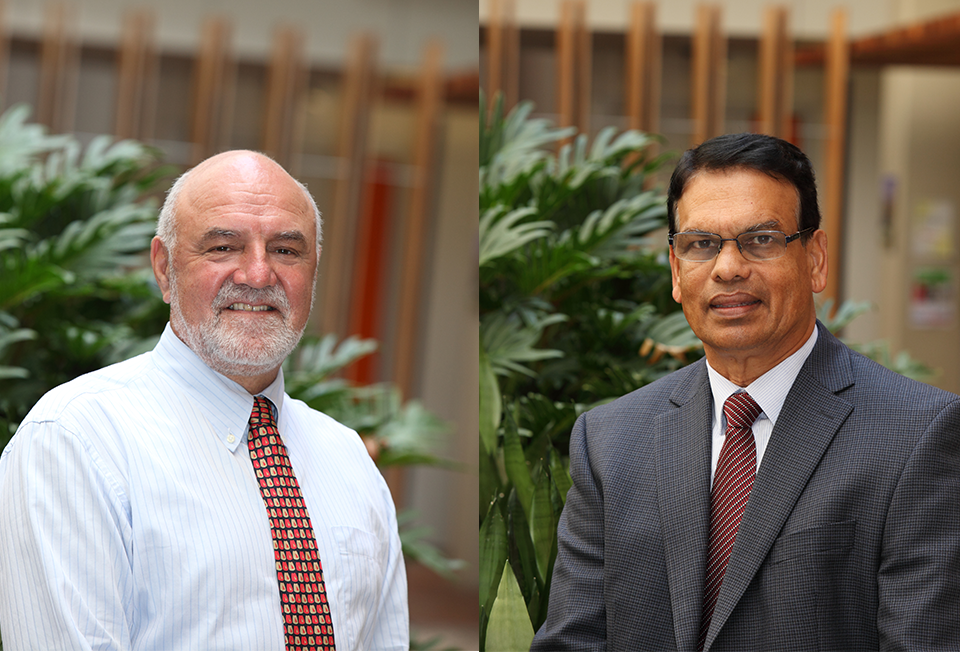 Researchers from UQ Business School have clarified two decades of unresolved research on what drives the accelerated internationalization of small firms known as 'born globals', which bypass domestic markets to produce highly innovative products around the world.
The study was undertaken by UQ Business School academics Associate Professor Jay Weerawardena and Professor Peter Liesch, in collaboration with Professor Gillian Sullivan Mort from  La Trobe University, Dr Sandeep Salunke from QUT, and Professor Gary Knight from Willamette University in the USA.  
As the project coordinator, Associate Professor Weerawardena says the findings have important implications for all small and medium sized firms who experience difficulties in entering global markets.
"It's been identified in Australia in a landmark McKinsey study in 1993, 'born globals' now are a universal phenomenon. To provide a better explanation of their accelerated internationalization, we studied knowledge and competences the founders acquired in their prior employment and how such resources were pooled together to address an emerging market opportunity.
"Although the small firm path to internationalization is cluttered with failure, born global founders manage this process effectively by transforming their already acquired knowledge resources to build cutting edge products that provide a competitive edge in their chosen market niches.
"Against the conventional belief that born globals are predominantly high-tech firms we found that many low-tech firms also can enter international markets in their early years of founding with highly innovative marketing campaigns," he said.
The first stage of the study focused on interviews with the founders and current managers of early internationalizing firms in Brisbane, Sydney and Melbourne.
This was followed by a major field survey of early internationalizing born global firms from both Australia and the United States.
Professor of International Business Peter Liesch said the study explored how the competencies and entrepreneurial skills of founders enabled these firms to develop cutting-edge knowledge intensive products, paving the way for their accelerated market entry.
The research revealed the firms that failed to acquire the necessary capabilities early took longer to reach international markets or failed to reach them at all, despite having a product valuable to the world market.
The study was funded by the Australian Government through a 2004-2007 Australian Research Council Discovery Grant.
The detailed findings are available in their paper 'Conceptualizing accelerated internationalization in the born global firm: A dynamic capabilities perspective', published in the Journal of the Academy of Marketing Science, one of the world's leading academic marketing journals.