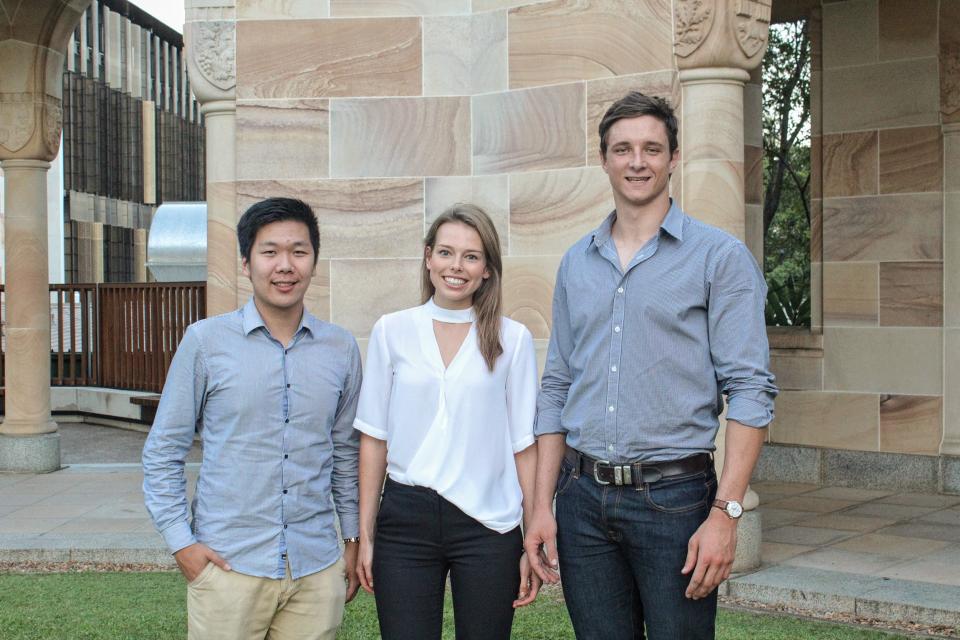 Three University of Queensland students have set their sights on studying in China, thanks to a prestigious Westpac Bicentennial Foundation Asian Exchange Scholarship.
Josephine Macmillan, Samuel Reiser and Liang-Chuan Cheng were awarded the $10,000 scholarships to spend a semester studying on exchange at a leading Asian university.
The scholarships are designed to encourage students to increase their understanding of Asia's role in Australia's future prosperity through academic study and cultural immersion.
Ms Macmillan, an arts and law student who will study at the Chinese University of Hong Kong, said the scholarship offered excellent opportunities and experiences.
"Westpac's awesome initiative allows me to have a really individual and immersive experience in Asia," she said.
"I will be pursuing unique volunteering opportunities in rural China, and I can't wait to engage with the region, learn and travel."
Mr Reiser, a civil engineering and commerce student who will study at the University of Hong Kong, said he looked forward to immersing himself in the culture and studying the region's infrastructure.
"My interest in Asia stems from my study of civil engineering," he said.
"I am fascinated by the region's infrastructure and how they are able to cater for populations far greater than our own.
"The scholarship gives me the opportunity to not only learn and understand more about these cities, but to also live like a local."
Mr Cheng, a civil and geotechnical engineering student who will study at Tsinghua University in Beijing, said the scholarship would provide invaluable networking opportunities.
"The network gives me the opportunity to interact with like-minded people who are likely to work at an international level in the future, which is something I also want to pursue, and therefore they are likely to become colleagues," Mr Cheng said.
Mr Cheng plans to visit his hometown of Sichuan to visit family during his semester abroad.
All three students will participate in volunteer and extra-curricular activities including charity work, summer school classes, work experience programs and sport.
UQ students interested in overseas opportunities should attend the Global Experiences Expo from 10am to 2pm on Wednesday, 6 April at the Holt Room at the UQ Saint Lucia campus,.