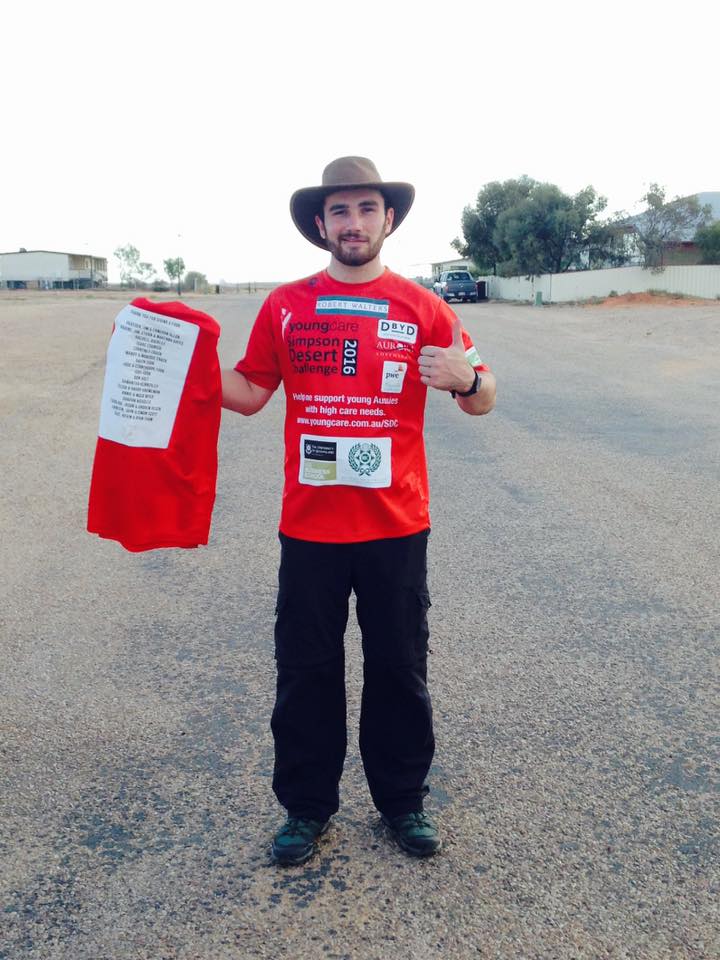 University of Queensland Business School alumnus and budding young entrepreneur Zachary Fook has started a 250km trek across the Simpson Desert to raise funds for Youngcare.
With the help of UQ Business School sponsorship, Zachary is close to reaching his $15,000 fundraising target, which will go directly towards helping young Australians with high care needs to exit or avoid aged care facilities.
The Simpson Desert Challenge mirrors the daily challenges faced by young people living in aged care: isolation, uniformity, restrictions, and little self-determination.
After graduating from a Bachelor of Business Management at UQ, Zachary is now an account executive at Youngcare, where he works with corporate partners, ranging from small family-run businesses to national corporations to manage and develop their workplace giving programs.
"Working at Youngcare has helped me understand a great deal more about the issues we are facing as a society. It's a really great career fit," he said.
Zachary's interest in tackling social issues began in a third-year course at university where he started a social initiative with two fellow students.
"The course was a turning point in the journey, as it made me realise that people and communities have an incredibly important role in business success," he said.
This classroom idea has now grown into The Tippy Toe Co., a non-profit ballet school and social enterprise for special needs children and young adults aged 3-18 years.
The Tippy Toe Co. has since been featured in the media, in UQ's Create Change campaign and used as a case study in parliament for the National Disability Insurance Scheme.
UQ Business School Dean Professor Andrew Griffiths said the Business School and Youngcare had a successful relationship for the past five years.
"Sponsoring Zachary on the Simpson Desert Challenge is another great way to show support for the terrific work that Youngcare do," he said.
"We wish Zachary the best of luck throughout the challenge and we look forward to growing our relationship with Zachary and the Youngcare team in the future."
Zachary Fook will complete Youngcare's Simpson Desert trek between 28 April and 8 May 2016.
To donate or show support for Zachary, visit: https://youngcaresdc2016.everydayhero.com/au/zac-fook-simpson-desert-trekker